Home
Tags
Talla Skogmo Interior Design
Tag: Talla Skogmo Interior Design
When it comes to good interior design, creating spaces that simply meet clients' needs and achieve project goals isn't enough. The greatest designers have...
SALA Architects, Erotas Building Corp., Talla Skogmo and Keenan & Sveiven Landscape give an Edina home a modern update while still retaining its charm.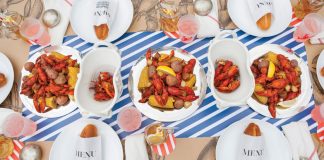 Get your Creole on at a lake–inspired summer party.
A guide to design from the Minnesota branch of the American Society of Interior Designers.
For over 38 years, Talla Skogmo, ASID, of Talla Skogmo Interior Design, has been meeting new people and helping them feel happy in their surroundings.
Interior designer Talla Skogmo talks about decorating with ornaments and memories of Christmas past.
Twin Cities interior designers can help you make creative and innovative decisions to refresh your home. Get to know these 13 designers and learn how they do it.