Photo by Janelle Olson & Styling by Anna Lundberg"Radar Kelly" cement tile, $10.48/square foot, Clé Tile BODARP cabinet door, prices vary by size,...
Photos by Janelle OlsonStyling by Tim CreaganLittle Luxuries Shimmer and sparkle aside, these tiny treasures are perfect for those who love the little things in...
Holiday Gift GuideAmpersand, 3445 Galleria, Edina, 952-920-2118, ampersandshops.com Anthropologie, multiple metro locations, 612-285-9164, anthropologie.com Cooks of Crocus Hill, multiple metro locations, cooksofcrocushill.com Cost...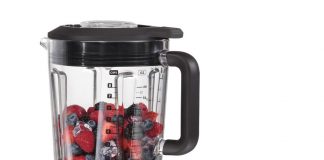 Earn points toward cookware and countertop when you purchase Wolf's kitchen appliances available at Roth Distributing Co.