If you're hosting this St. Patrick's Day instead of going out, these interesting kitchen pieces will keep your party on its toes.
Learn about the growing EAB infestation in the Twin Cities, how to treat infested ash trees, and which trees a local arborist recommends for replacement.
Listed for up to $8,000 a night are a variety of Twin Cities homes from an 8,000 square foot geodesic dome home to a condo within shouting distance of the stadium.
Step inside Shari and Roger Wilsey's Summit Avenue home in St. Paul, expertly decorated for holiday parties and ringing in the season.
Found on St. Paul's Grand Avenue, Lovegood and Co. features 400-square-feet of rustic charm meets modern style, perfect for any home.
The Macalester-Groveland neighborhood in St. Paul is unhurried, unpretentious and full of charm.
Behind a mysterious arbor gate lies an exceptional and very personal St. Paul garden
Take a tour through a St. Paul couple's garden featuring large specimen trees, a secret koi pond, colorful perennials & more than 200 varieties of hostas.
A newly built bungalow fits seamlessly into its St. Paul neighborhood while still incorporating its owners' unique style.
Once the home of an engineer in the 1950s, the new owners have transformed the St. Paul home with modern, simple design.
Explore more than 225 contemporary artists showing off handmade goods at the St. Paul RiverCentre.
Modern St. Paul residence wins AIA-Minnesota 2015 Honor Award.
The hill neighborhoods in St. Paul have rich history, gorgeous homes and friendly folks. Here are some reasons why it's a great place to call home.
Presented by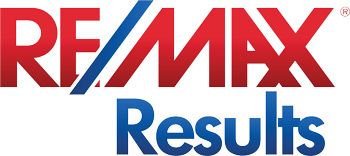 After trying condo living, a couple opts for outdoor charm.
This reimagining of a turn-of-the-last-century style results in light-filled elegance.
This reimagining of a turn-of-the-last-century style results in light-filled elegance.
Find the best places to shop furniture and design in the Twin Cities in 2015.
Kell Architects helps a young family reinvigorates a vintage St. Paul Colonial.
Foxglove Market & Studio opens on Grand Avenue, specializing in home goods, tabletop items, locally grown and organic flowers, locally made gifts, letterpress stationery, and more.
HGTV star Nicole Curtis saves old houses, one rehab at a time.