Home
Tags
Kitchen & Bath Products
Tag: Kitchen & Bath Products
The topography beneath Minneapolis's Chain of Lakes inspired landscape architecture student to create tables made with local materials.
It's national breakfast month: Don't forget the days most important meal!
Boating gear for fishing, sunning, and relaxing, dockside or on the water.
Grilled fish served up on local kitchen products.
Inspired by hand embroidery and basket weave designs, two new patterns are available in placemats and runners
Big River Woodworks furniture and accessories are handcrafted from Wisconsin hardwoods.
The new furniture store comprises midcentury, contemporary, post-industrial, electronics and a winning team of designers.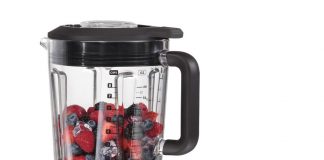 Earn points toward cookware and countertop when you purchase Wolf's kitchen appliances available at Roth Distributing Co.
Home decor wares to fit every lifestyle and space this holiday season.
The duo produces whimsical statement lighting that is both high-quality and attainable.
Visit the home furnishings and menswear store for an exclusive look at the Knoll line.
A stay-at-home mom's photography hobby gets turned into a new Target product line.
Fun finds to make the perfect pie this season.
Join AlwaysMod and Fritz Hansen on October 20 to celebrate the rerelease of Arne Jacobsen's Drop chair.
Presented by  

Shop owner Trina Eibon launches an online registry for design-conscious parents to-be.
Find great discounts on high-end home furnishings at the annual ASID MN Designer Sample sale at International Market Square.
Handsome Cycle reimagines three works of art as bicycles at the Minneapolis Institute of Art.
Discover luxurious new products and patterns for fall.
The western chic Sundance catalog comes to life in Redford's new store.
This print-creator is bringing custom artwork to wallcoverings.