Home
Tags
Kitchen & Bath Products
Tag: Kitchen & Bath Products
If you're hosting this St. Patrick's Day instead of going out, these interesting kitchen pieces will keep your party on its toes.
What's truly new among kitchen and bath suppliers? Creating amazing cooking and design elements with cost-effective processes. This year at the Kitchen & Bath...
Graphic designer Adam Demers creates custom house portraits using vector-based software that make for unique gifts for new homeowners.
Give your home the scent of the Oxford Library or Gatsby's Mansion with literature-inspired candles by Frostbeard Studio.
A good night's sleep has never been more comfortable—or affordable—thanks to SOL Organics' budget friendly luxury bedding.
Neal Peterson and Moooi Carpets have teamed up to turn Peterson's mandala collages representing cities around the world into circular, cotton rugs.
From serving trays to antique glassware, this summer home decor is perfect for helping you kick back and enjoy the weekends or weeks.
This laid-back home decor from Ciel Loft & Home, Victory Vintage, Golden Rule, Minnetonka Moccasin & HomeGoods will make it easy to escape the day & relax.
The new Multiglide patio door by Andersen Windows & Doors makes it easy to whisk the party from indoors to the great outdoors.
The new Multiglide patio door by Andersen Windows & Doors makes it easy to whisk the party from indoors to the great outdoors.
Faribault Woolen Mill introduces a new cotton collection featuring throws, blankets and accessories in nautical motifs, stripes and colorways.
Debut at Mall of America debuts "Shop for Kindness," a collection of artisan gifts, art and decor dedicated to benefiting 5 nonprofits.
Serious gardeners have already started this year's crop of annuals and lettuces. The rest of us? Feeling inspired and maybe even antsy though spring planting is still weeks away. But the time is right for planning edible summer gardens.
Delicious spring time pastries to share with your friends include cake pops, Oreo gems and pyramids, French macarons and more by Farina Baking Co.
Products from local nonprofits that make great stocking stuffers while benefiting worthy causes
Minneapolis photographer Karen Melvin showcases Boathouses of Lake Minnetonka, and local artist Amy Rice turns her art into a coloring calendar
Give a little inspiration with these new design books: "In the Company of Women" by Grace Bonney, "Living With Pattern: Color, Texture, and Print at Home" by Rebecca Atwood, and "Gardenista: The Definitive Guide to Stylish Outdoor Spaces"
The Finnish glass artist honors Minneapolis with a glass bird sculpture, designed to embody the Nordic winters and symoblize the Mississippi River
The furniture collection designed by the architect of the new National Museum of African American History and Culture is available at Martin Patrick 3.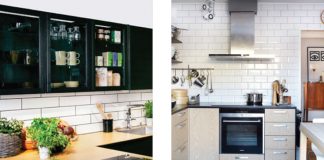 The Finnish cabinet system, on display at AlwaysMod, offers a new option in custom Scandinavian-style.