Dean Engelmann's suburban gardens are a study in the beauty of rule breaking.
Elegant and light-filled, this happy home is a dream come true.
Boutique sparkle meets antique charm in a redesign by LiLu Interiors.
Don and Joanne Heltner's fresh start embraces primary colors and kid-friendly design.
A Danish-Style Chrismas celebration with Karma Walker
Rolling landscape and a pristine view of the lake inspired a contemporary design for this home.
A Wayzata home balances the owners' different styles.
History behind 1950s homes in Minnesota examines our past through an architectural lens.
A second story adds functional space to a peaceful retreat.
Rehkamp Larson Architects and Brooke Voss create a sleek loft-inspired home on the lake.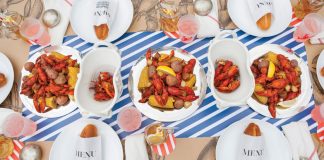 Get your Creole on at a lake–inspired summer party.
The Twin Cities home decor scene is booming. Here are a few of our favorites.
A designer incorporates one couple's travel collections and love of color into their home.
Conscientious developers—and watchful residents—create a fitting addition to one of St. Paul's oldest neighborhoods.
A lower level in Stillwater is transformed into a practical poolhouse by Ispiri.
A master bath is updated for a sleek, chic vibe.
Two relatives created a new residence for a Minneapolis couple hoping to enjoy their retirement years—and host their entire clan.
Kell Architects helps a young family reinvigorates a vintage St. Paul Colonial.
When the pristine forms of modern architecture meet the sculptural silhouettes of this fall's fashions, the results are sublime.
Murphy & Co. Design helps an Edina couple create a spectacular shingle-style home.