Home
Tags
Lenox House Design
Pools, Please!If you can't make it up to the cabin as often as you'd please, create a vacation-like getaway right at home. This pool...
Mix & Match Bouclé, velvet, sisal, and fur all in one space? We say go for it. Mixing patterns? It's now or never. This Lenox...
Jennifer Horstman has always been drawn to her creative side and found that her passion for interior design led her to go back to...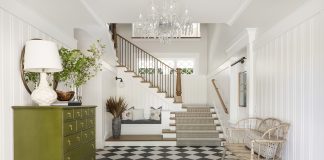 Green, from soft sage and light mint to rich forest and deep evergreen, is a go-to hue for packing a sophisticated, yet lively punch...