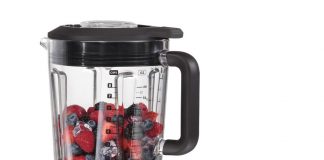 Earn points toward cookware and countertop when you purchase Wolf's kitchen appliances available at Roth Distributing Co.
This year's award-winning kitchen and bath designs.
These projects will provide insight and inspiration for your next home project.
With outdoor kitchens, cooking is part of the party.
A transformed Golden Valley home lets the sun shine in.
Looking for an excuse to finally jump-start that kitchen remodel? Put your house on the market.
[icon name="magic" class="getlookicon"] There's never a shortage of the new and lustworthy products to consider for the most remodeled room in the house: the kitchen.
With the help of Fiddlehead Design Group, a young family remodels a dated Minneapolis kitchen into a family-friendly, two-cook workspace.
Need some inspiration for your kitchen or bath? Check out award-winning projects from members of the Minnesota chapter of the NKBA.
Casa Verde helps an Edina kitchen mature alongside the family it serves.
A Minneapolis remodel demonstrates how to gain space and livability—without adding an inch.
Charlie & Co. Design and Elevation Homes help an Edina couple create a light-filled house overlooking Minnehaha Creek.
Imagine Diane Keaton and Jack Nicholson in this kitchen, and you'll get the picture.
Good design never goes out of style. Heed the experts and your new kitchen will age gracefully.