Landmark Build Co. puts an Old World spin on a new Edina home, complete with indoor sport court, elegant chandeliers, spa-like master bath and more.
Designed to accommodate the busy lifestyle of a family, this Woodbury home by Custom One Homes features an indoor sport court, elegant dining room and more.
Give your home the scent of the Oxford Library or Gatsby's Mansion with literature-inspired candles by Frostbeard Studio.
A good night's sleep has never been more comfortable—or affordable—thanks to SOL Organics' budget friendly luxury bedding.
The rooster is making splash in Minnesota. Could interest in rooster motifs for home decor be far behind?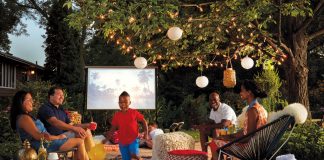 From a projector and non-toxic insect repellent luminaries to pizza popcorn and tangy punch, this guide has everything you need for an outdoor movie night.
A cabin remodel in Luck, Wisconsin transforms a '70s split into a rustic contemporary using repurposed and invented items.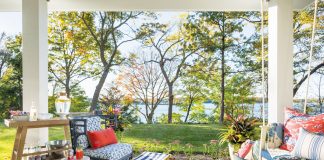 This nautical & East Coast-inspired lake home on Lake Minntetonka offers its family all the conveniences of a summer getaway without the 4 1/2 hour drive.
From serving trays to antique glassware, this summer home decor is perfect for helping you kick back and enjoy the weekends or weeks.
A kitchen in a Lake Minnetonka home combines kelly green cabinetry with gold hardware and marble countertops to create a fresh look that pops.
Owner of Munster Rose Jackie Reisenauer takes us inside her home to show how her eclectic living space reflects her romantic and organic style.
Faribault Woolen Mill introduces a new cotton collection featuring throws, blankets and accessories in nautical motifs, stripes and colorways.