Photos by Spacecrafting Pulling off a design that combined the rusticity of a traditional Montana home with the clean lines of contemporary architecture required a...
Photos by SpacecraftingThe client was clear: His new home on 40 wooded acres near Afton needed to reflect "everything Montana," says Rick Hendel, president...
This is a builder from the Luxury Home Tour.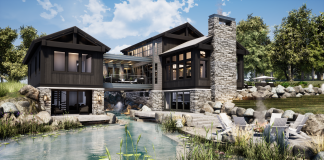 This is a home from the Luxury Home Tour.
Photos by LandMark Photography, Jim Kruger, and Jon HuelskampHe's from the Netherlands, and likes classic design and compartmentalized rooms. She's from Venezuela, and loves rich...
St. Paul, MN
The National Association of the Remodeling Industry, or NARI, is the only professional association dedicated solely to the remodeling industry. NARI connects homeowners with its professional members and provides tips and tricks so that the consumer has a positive remodeling experience.