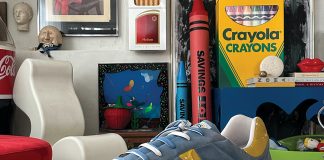 So SurrealWhether it's a nonsensical art print or larger-than-life sneaker or box of Crayola crayons, surrealism—an avant-garde movement first coined in 1917—is circling back....
ABOUT USAs a design-build company, we offer an end-to-end remodeling experience built around our clients. With 25 years of experience in the remodeling industry,...
This is a home from the Luxury Home Tour.
**Available for the first weekend only — August 2-4**3964 Enchanted Lane, Minnetrista, MN 55364From MN-7 West: Turn right onto Oak Street. Continue onto Smithtown...