Home
Tags
Eminent Interior Design
Tag: Eminent Interior Design
Go With the Faux  Don't knock it 'til you try it. Luxury vinyl, as seen in this one-of-a-kind Stonewood craft room, is hardworking, durable, and...
Hidden BeautyIn 2022, refrigerators typically trend one of two ways: The traditional stainless-steel route (sometimes outfitted with giant touch screens) or the "search and...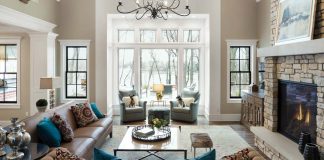 Photos by Spacecrafting With four kids, four dogs, and a cat (not to mention the chickens), Kelly and Rob Pribyl were feeling the need for...
Holiday Gift GuideAmpersand, 3445 Galleria, Edina, 952-920-2118, ampersandshops.com Anthropologie, multiple metro locations, 612-285-9164, anthropologie.com Cooks of Crocus Hill, multiple metro locations, cooksofcrocushill.com Cost...
2019 JuryJeff Bengtson, owner, Isles Studio Bria Hammel, principal, Bria Hammel Interiors Bethany Wrede Peterson, principal, Atelier Wrede Anna Bjorlin, senior editor, Midwest Home ...
We highlight talented local professionals who regularly transform outdated, inefficient, or cramped rooms into beautiful new living spaces.
Twin Cities is home to some of the most innovative, creative, and business-savvy designers around.
This Minnetonka kitchen remodel honors the original architecture and maximizes views.
A guide to design from the Minnesota branch of the American Society of Interior Designers.
At Eminent Interior Design it's important to always keep the clients' visions at the forefront.
Eminent Interior Design helps a Minnetonka couple reimagine their living room with space for entertaining and a show stopping rug.
Twin Cities interior designers can help you make creative and innovative decisions to refresh your home. Get to know these 13 designers and learn how they do it.
Learn how the Minnesota Chapter of ASID (American Society of Interior Designers) can help you design the room of your dreams.