Interior designer Laura Bischoff, of Metropolis Design Group, designs a modern minimalist kitchen in a 1980's Edina townhome.
Edina has welcomed two new home furnishings retailers to 50th & France and Galleria.
Listed for up to $8,000 a night are a variety of Twin Cities homes from an 8,000 square foot geodesic dome home to a condo within shouting distance of the stadium.
Modern furniture retailer, Design Within Reach, to reopen this fall with an 18,000-square-foot store in Edina's Galleria.
Step inside this five bedroom, 5.272-square-foot retreat built by City Homes on a heavily wooded lot in Edina's Morningside neighborhood.
SALA Architects, Erotas Building Corp., Talla Skogmo and Keenan & Sveiven Landscape give an Edina home a modern update while still retaining its charm.
Inside this Edina hideaway by TJB Homes Inc. you will find a space that's full of comfort, style and efficiency, and it fits right in with its surroundings.
Landmark Build Co. puts an Old World spin on a new Edina home, complete with indoor sport court, elegant chandeliers, spa-like master bath and more.
After retiring from the NFL, Greg Jennings & his family decided to plant some permanent roots in Minnesota. We take a peek inside Greg Jennings' Edina home.
A look inside the home of Jane and Daniel Green where their modern style blends with Asian influences from their travels around the world.
Philanthropist Blythe Brenden is second only to Prince in her adoration of purple, accented throughout her Edina home
A look at some of the most desirable Twin Cities neighborhoods to call home.
Homes designed and built for the affluent homebuyers showcase stunning locations, expansive spaces, sumptuous finishes, and the latest technology.
Edina offers excellent schools and valuable real estate but the icing on the cake is the welcoming community and diversity of neighborhoods.
Presented by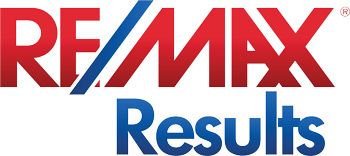 Former family estate becomes seven-home cul-de-sac.
The view of backyard ponds holds a special attraction for this Edina family.