Photos by Spacecrafting  After a seven-year hiatus, the American Society of Interior Designers' Minnesota chapter (ASID-MN) relaunched its Design Home program—setting its sights on the...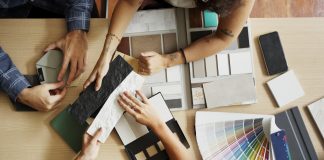 The space of your dreams can be made reality and then some by bringing an American Society of Interior Designers professional on board.
American Pottery FestivalThis 25th annual fundraiser event gathers ceramic artists from across the country. The festival provides visitors the opportunity to engage directly with...
Photos provided  As the seasons change, so do our styles. If you're ready to rethink your living room, home office, bedroom, or kitchen, be sure...
2021 Jury Katelyn Bloomquist || Editor, Midwest Home Dr. Tasoulla Hadjiyanni || Northrop Professor of Interior Design, University of Minnesota Mac Plumstead || Design Director, Loll DesignsFrom...
2020 Jury Jen Biswas, Nov/Dec 2018 Stylemaker; Owner, Paisley + Sparrow Katelyn Bloomquist, Editor, Midwest Home Paul Buttenhoff, May/June 2019 Stylemaker; Professor, St. Catherine UniversityI believe there's...