Home
Tags
Andersen Windows
For over 115 years, Andersen Windows drive to make windows that are different and better has been at the heart of the company.
Photos courtesy of HGTVThe modest 1920's Foursquare near Minnehaha Falls was typical of hundreds of homes across the city of Minneapolis—it featured two and...
Perfect for entertaining, this contemporary home's generous floor plan is rivaled only by its sweeping lake views.
This Lake Elmo home offers picturesque golf course views and upscale elements without sacrificing warmth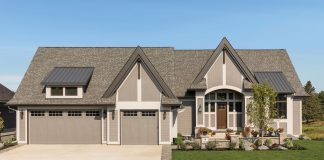 A new build with a chic farmhouse cottage feel makes itself right at home on a popular golf course that serves up serene views
This sleek new model mingles contemporary lines with warm rustic accents for a perfect balance of natural style.
Follow Jordana Green in Episode 6 of the Green Grossfield Project as the project focuses on the downstairs design and flow.