Home
Tags
American craft council
Tag: american craft council
Photos provided  Fireweed Community Workshop in Minneapolis is dedicated to providing a place for women and non-binary makers to learn and feel comfortable practicing woodworking...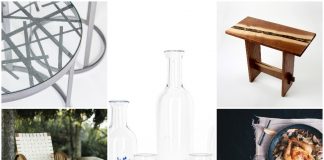 Five of the top home goods makers at this year's event that have flown under the radar.
The annual American Craft Council show April 6 – 9 at St. Paul's River Centre will be, as always, a rich extravaganza of the finest in artist-made jewelry, clothing, furniture, and home décor.
Explore more than 225 contemporary artists showing off handmade goods at the St. Paul RiverCentre.
Sales, style, and shopping events this week throughout the Twin Cities.
Decor and design news and events from Minnesota Landscape Arboretum, AlwaysMod, and American Craft Council.