Presented by: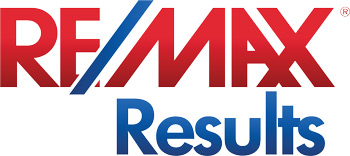 While it's seldom the first thing you notice, flooring is certainly a key element of your homes design aesthetic and function. I've lived in Minneapolis proper for most of my life and wood floors have been a given. Most of them were of the narrow plank, oak variety, stained a honey color and coated in a high gloss polyurethane finish that was sanded and reapplied maybe once every 10 years or…never. Relatively warm in the winter, cool in the summer, durable—wood is a smart choice and, as most real estate pros will tell you, a good investment.  Wood floors never go out of style and they're available in many materials, colors and sizes. The wood look is so popular these days that you can even find ceramic tiles that mimic the look of wood and designers are putting wood flooring on walls and ceilings, too. Here are some other trends:
Color
Vintage darks, which are more rustic looking than their ebony forebearers, light grays and white tones are growing in popularity. Darker colors can give spaces a more contemporary feel but they also require some additional cleaning because dust and dirt show up more than on a lighter colored floor. Light colors have a more casual, fashion-forward feel, think luxe beach house.
Finish
Matte or satin finishes are popular. Like honed granite and concrete countertops, the trend in wood floors is towards a less shiny appearance. This is usually achieved through oil finishing or a water based polyurethane coating. An oil finish gives a soft, matte appearance but is more susceptible to stains and damage than a hard poly coating. Fortunately, it's also easier to touch up scratches because it doesn't require sanding the entire floor.
Width 
Skinny is out, wide is in. The norm used to be a 2-3 inch boards but now 4-6 inch or even 7 inch or bigger is desired. The wider planks can compliment both contemporary and rustic (think farmhouse) styles.
Material
Reclaimed wood, oak and walnut are all popular options and engineered floors, which have a layer of hardwood bonding to other layers, are gaining more acceptance according to Andrew Zheng, Director of Marketing for Unique Wood Floors,  "Since trends are moving towards wider, it is natural to have more engineered options because the stability is very relevant when it comes to wide boards. A high quality engineered hardwood with a thick wear-layer is just as good as traditional solid wood."
RE/MAX Results Collection Home
8916 Flesher Circle
Enjoy the Staring Lake lifestyle with kayaking, biking, fishing, playground and amphitheater for concerts and plays. This gorgeous recently remodeled two story walk-out is nestled into a wooded lot sought-after neighborhood. Relax in the gorgeous screen porch. Walk to school!
by Laurie Junker
Photos courtesy of Bella Custom Homes and Unique Wood Floors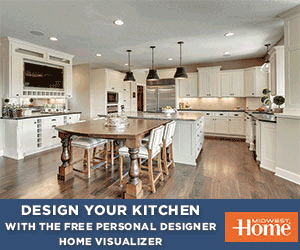 Facebook Comments