Presented by: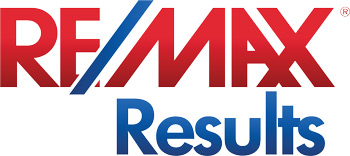 White Bear Lake (WBL) is the eastern metro's prestige body of water that lies 42 miles kitty-corner from its counterpart, Lake Minnetonka, and has a charm and vibe all its own. Like Lake Minnetonka, WBL was once a popular summer resort area for city dwellers but has evolved into a full-time residential lake with valuable real estate and certain amount of cachet. In WBL though, the attitude is a little more relaxed, a little less showy.
People
The demographics of WBL pretty much mirrors that of the Twin Cities which means you have a nice mix of people who work in a variety of jobs (technical, professional, healthcare, education, manufacturing, etc.). They're drawn to the area for lots of reasons—recreation on the lake, a downtown that has a quaint small-town vibe with plenty of shopping and dining and fun community events especially (but not exclusively) during the summer months including farmer's markets, parades, fireworks, community dances and more.
Bear'ly Open
For winter fun WBL hosts BEAR'ly Open every February to benefit the local food shelf. This annual ice golfing event features an 18-hole course with real pine trees, a hospitality tent, food and music. There is also a community dance the night before the event at The White Bear Country Inn.
Housing on the lake
There is a wide variety of housing in WBL but if you want to live on the lake, it's going to cost you. Prices range from $400k for a smaller home to four million for a big place with plenty of shoreline.  Dan Bonne, a RE/MAX Results agent who has lived and worked in the area his entire life says that homes on the lake under a million sell very quickly as demand is especially high at that level. The declining water levels on the lake have rebounded of late and  hasn't hurt the market as much as you might think. Most people are betting the problem will be resolved, one way or another.
Housing elsewhere
If the lake doesn't suit you or your budget, WBL has other attractive options. Downtown is also a high-demand area, according to Dan.  There's a wide mix of house styles in the 2,000-3,000 square foot range and many buyers are snapping up older homes that need a little love and fixing them up. There are a lot of empty-nesters that move to the downtown area for its convenient access to shopping and the lake but Dan has also seen an uptick in millennials looking to put down roots with young families. New construction tends to be in areas north of WBL in Hugo or White Bear Township and offer bigger homes with more amenities and yard space.
Art Shanty Projects
The lake comes alive in frozen February with the Art Shanty Projects, a collection of artist designed and built ice houses arranged village style on the lake. Last year there was a Dance Shanty for getting your groove on, a Botanical ShanTea where you could learn about, view, and taste MN grown herbal tea and a Slumber Party Shanty complete with a monster under the bed.
A great downtown
Pub food, sushi, pizza, farm-to-table, micro brewery, craft cocktail bar—downtown White Bear Lake offers plenty of dining options and unique shopping making it a great spot for locals and visitors.
Schools
Families are served by the White Bear Lake School District which offers authorized International Baccalaureate schools and Manufacturing/Engineering Career Pathway programs that allow high school students to begin preparing for specific careers after high school. Private options include Liberty Classical Academy and Mounds Park Academy.
RE/MAX Results Collection Home
4360 Whitaker Court
Beautiful two-story five bedroom home backing up to protected nature area in White Bear Lake. Open and inviting living spaces adjacent to a well-appointed chef's kitchen makes the perfect space for entertaining. Elegantly designed owner's suite is the perfect retreat!
by Laurie Junker
Photos courtesy of City of White Bear Lake, Art Shanty Projects, Bear'ly Open, and Minnesota Monthly