Presented by: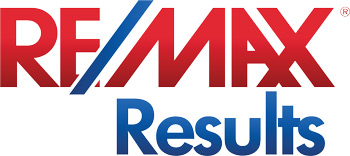 My daughters and I love that reality show on Bravo, Million Dollar Listing.  We get to ooh and ahh at unbelievably gorgeous homes in Los Angeles and New York and follow the soap opera that is the lives of the real estate agents who sell them. But let me tell you, none of the homes featured are listed at a million dollars. More like four, ten or even 35 million. Apparently it takes a lot more than a measly million to impress in those parts of the country. So what's it like around here—does a million still buy some wow in the Twin Cities?  The answer is most definitely yes, but it may depend on your definition of luxury. Square footage or proximity? Bonus rooms or big trees? Three-car garages or biking distance to hot new restaurants?
I spoke with Aaron Lowe, a top real estate agent with RE/MAX Results in Wayzata. Aaron has represented hundreds or buyers and sellers at the million dollar level.  He said that demand for high-end housing has been strong this year, particularly in the 1-1.3 million dollar range and he's even seen multiple offers coming in for properties at this price point, especially on new construction in Plymouth and Medina. These communities are served by the top-rated Wayzata school district, a key draw for Aaron's executive clients relocating from other parts of the country.   "In those areas buyers can expect a large home, 5,000 plus square feet with at least 4 bedrooms and baths, 3-4 car garages, second floor laundry, gourmet open kitchens, thoughtful and useable outdoor space with custom patios, fireplaces, screened-in porches, and indoor sport courts. Sport courts have risen in popularity over the past five years and most buyers expect them at this level, particularly given our cold climate."
In other parts of the city, say Edina, a million dollars buys less in terms of square footage and amenities largely due to smaller and more expensive lots. Plenty of home buyers don't mind though. They prefer being closer to the city and gladly accept the trade-off especially given the strong school district Edina is known for. Houses in that price range will be closer to 4,000 square feet and have smaller yards with mature trees and landscaping, very few indoor sport courts and no more than a 2 car garage. Finishes will still be high-end though with newer open gourmet kitchens, remodeled baths and formal dining rooms. Newer, bigger ticket homes in the suburbs don't necessarily have formal dining rooms, but some buyers still want and expect them.
In Minneapolis, million dollar sales tend to be around the lakes, particularly Lake of the Isles and along the river downtown. Lakes area properties in the million dollar range are older, often historic homes with lots of detailed woodwork and remodeled kitchens but generally smaller room sizes, along with fewer bathrooms, a more limited basement area and no more than two garage stalls. They also tend to have less yard space, but what is there is probably nicely landscaped. But again, some buyers, particularly those relocating from the east coast, value the style of an older home, a more established neighborhood and proximity to downtown and city lakes. Many send their kids to private schools.
For empty nesters and young working professionals, the area along the river in downtown Minneapolis holds plenty of allure in the million dollar range. At that price point you can find newer lofts and condos of about 2,000-3,000 square feet with 2-3 bedrooms, high ceilings, big windows, great views, and plenty of high-end appliances and finishes. That's half the space you'd get for your money farther out but being in short walking distance of restaurants, stadiums, theaters and the river has value that buyers are willing to pay for.
RE/MAX Results Collection Home
93 West Pleasant Lake Road
Experience the best that North Oaks has to offer with this endearing home on Charley Lake.  Surrounded by lakes, and nestled within 1.5 acres, you're welcome to enjoy wildlife, stunning views, and room to play. Loved and perfected, this home is classically contemporary. Take pleasure in the home's many high-end finishes, the 20+ miles of private trails, and outdoor entertaining.
by Laurie Junker
Exterior home photo courtesy of Creek Hill Custom Homes
Sport court photo courtesy of NIH Homes
Dining room photo courtesy of Great Neighborhood Homes