Presented by: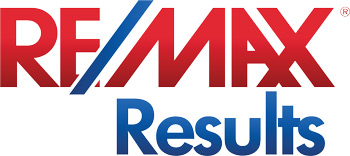 There are fourteen small cities that hug the shores of Lake Minnetonka, but Wayzata just might be the crown jewel. Situated on the northeast tip of the lake, Wayzata is a sought-after community that has a vibrant and picturesque downtown, gorgeous waterfront location and highly desirable neighborhoods. In short, it's a model of smart city planning.
Work, eat and shop
So many communities these days are striving to make their cities more walkable and bikeable to meet people's growing desire to get out of their cars, enjoy the outdoors and have a more European experience whether they're running errands, window shopping or dining out. Wayzata's charming downtown area offers all of that and does it one better because this area is boatable, too. There are dozens of unique shops, spas, salons, and restaurants plus all the more mundane things a community needs like a dry cleaner, grocery store, and a shoe repair shop so residents have everything close to home.
Healthy, wealthy, empty nesters
Wayzata is in demand by empty nesters who want the ease and amenities of a luxury condo and the convenience and services the city has to offer. In fact, boutique residential developments are selling as fast as they can build them, according to Steve Albers, a lifelong resident and longtime RE/MAX Results of Wayzata agent. He points to the Regatta Residences, Garrison Landing and the yet-to-be built Meyer Place at Ferndale as examples. "Credit goes to the city, chamber and residents who live here and have directed development. They've done a great job of maintaining the history of Wayzata and the feel of a quaint lakefront town as well as meeting the demands of today's society. It's a brilliant mix of nostalgia and progress."
Family neighborhoods
Within a few blocks of downtown are neighborhoods with a variety of single family homes, though few are less than $600,000 and most are over a million dollars. Residents value the ability to walk or bike downtown or to the lake for boating and swimming. Like most areas near bodies of water, the closer you are to the lake, the more expensive the property.
Community fun
Wayzata keeps the fun going all year round with Halloween festivals, art fairs, live outdoor music and a winter festival called the Chilly Open which includes a golf tournament, snow yoga and lots of other chilly good fun.
Schools
The Wayzata Public School district is considered one of the best in Minnesota. The high school is the biggest in the state with an enrollment of over 3,000 and offers both Advanced Placement and Articulated Courses which allow students to earn college or technical school credit. There are also several parochial options in Wayzata as well as The Blake School P-5 campus.
Cute dachshunds
Wayzata takes the dash in dachshund to heart by sponsoring a race for them each September with a day of fun that also includes hurdles and a costume contest. Other breeds can show their stuff in a dock jumping contest.
RE/MAX Results Collection Home
715 Rice Street
Landmark classic home set on a hilltop overlooking Wayzata Bay and Downtown Wayzata. Timeless Elegance! Quiet secluded patio and back yard, great for entertaining, with potential for a pool. Features a dramatic home office, elevator to three levels, and additional space to finish.
by Laurie Junker
Photos courtesy of Wayzata Chamber of Commerce and City of Wayzata.