Presented by: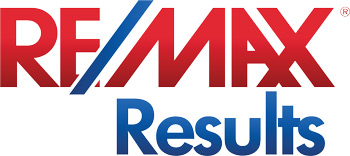 Victoria, MN is closer than you think and more than you might imagine. Twenty-five miles southwest of downtown Minneapolis (about 10 minutes farther than Eden Prairie), Victoria is an exurb disguised as a small town, sweet in its feel, attitude and natural setting, and prosperous in terms of its residents and real estate values. Here's how it breaks down.
Who are Victorians?
With a population just under 9,000, Victoria residents get to know each other. Some have lived here forever, others are new to the area, but most spend a lot of time in their community. Residents tend to be comfortable, financially speaking, with household incomes that are much higher than average and an impressive home ownership rate of 91%.
A Whole Lotta Lakes and Parks
Victoria has an enviable landscape with 12 lakes, 22 parks, and the 1,200 acre Carver Park Reserve located within its borders. Many lakes have public boat launches and recreational space along the shore. The biggest are Zumbra and Virginia which are large enough for pontoons and waterskiing and have private homes. Smaller lakes such as Schultz, Wasserman and Auburn, also have waterfront real estate.
The Minnetonka Light Rail Trail runs through Victoria and gets a lot of use from bicyclists, runners and walkers, often in groups who hit the trail each week then head to Victoria's restaurants, coffee shops or grab a beer at…..
Enki Brewing
It seems no town is complete these days without a brewery and Victoria's local suds come from Enki Brewing. Located on the shores of Steiger Lake in downtown Victoria, their tap room offers an array of house brews including the affectionately named Victoria's Gold.  Food is available to bring in from nearby School of the Wise, a coffee and sandwich shop just a few steps away or Victoria House (sister to Cuzzy's in downtown Minneapolis) which serves American favorites.
Housing
There is a lot of new housing in Victoria and more on the way, according to RE/MAX Results agent Ray Quist.  Median housing value is high at $382,000, the highest in Carver County and just below Edina. Homes can be found on lakes, ponds and in developments such as Lakebridge, Lakeview, Chevalle and Lake Wasserman Ridge. Ray states that good values can be found on slightly older homes in the area, and some are even on the golf course. He's a big fan of the area and as an agent for nearly 40 years says that Victoria is, "One of the friendliest towns I've ever sold real estate in." Nice.
Deer Run
A top-rated public golf course located in town gives Victorians another reason to stay and play at home. Deer Run has a laid-back clubhouse along with men's, women's and senior leagues that welcome duffers of all abilities.
Downtown
Victoria's downtown isn't a museum piece where people go to see what old times used to be like. It's a key part of the community where you can find the post office, library, good restaurants and an ice cream shop aptly named The Social. The city hosts classic car shows, an art fair, live music at the community bandstand, softball tournaments in nearby Lion's Park and other events to bring people together in the heart of the city.
Schools
Victoria has it's own elementary school but older kids attend middle and high school in either the Chaska or Chanhassen district, both of which offer excellent options. There is also a private college-preparatory high school, Holy Family, located in Victoria.
RE/MAX Results Collection Home
8100 Halsted Drive, Minnetrista
Close in, horse owner's delight! Warm eclectic home, spacious living areas. 38 acres adjoining the Dakota Trail. 6+ stalls, indoor/outdoor arenas, four pastures. Picture-book setting. Possible subdivision. Call for pricing.
by Laurie Junker
Enki Brewing photo courtesy of Maren Delaney