Presented by: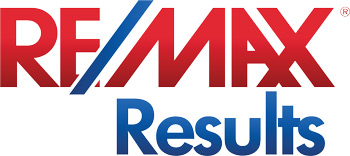 Nothing says opulence like velvet. It has a thick, soft pile and shimmery appearance which makes it a natural for gorgeous special occasion clothing, drapes and furniture. Perfect for our cold climate, velvet offers deep, saturated color and an instant boost of visual warmth. I've been seeing lots of velvet couches and chairs on my Instagram feed lately and decided to ask my family what they thought of this fancy fabric. "Grandma's dusty antiques", " A tacky Vegas lounge" and "That dress you made me wear in fifth grade." Not exactly what I was expecting.
Velvet has been considered a luxury fabric because it was traditionally made from silk or wool and was costly to produce and purchase. Today's velvets are usually made from inexpensive synthetic fibers so it has become more commonplace. Target, for example, has over 500 products tagged "velvet", from headbands to shoes, and throw pillows to picture frames. Plus, the term "velvet" is used as an adjective to describe many other things such as lipstick, hair brushes and, of course, red cake. Overuse has perhaps made it less special which is a shame because velvet is so gorgeous, especially in home furnishings where designers are incorporating it into more contemporary and cleaned-lined rooms. It's a welcome derring-do after so many years of pale grey, white and greige rooms. Here are a few pieces for your consideration, in holiday green.
A Chesterfield couch is a classic, and this version from Anthropologie has a traditional button tufted back and seat with high arms. Substantial and inviting, it would be a great place to curl up, sip a cocktail and catch up with friends. The brass legs compliment the rich emerald velvet and give it an appealing modernity. $1998
This casual cotton-velvet Grass Green Sven sofa from Article is not-too-big with plump cushions and a mid-century vibe. $1199
The Minx chair from Amy Sommerville is a tailored club chair with a surprising metal band detail around its base. Shown with wool velvet mohair upholstery and velvet piping in Emerald, this chair has understated details that make it chic and luxurious. Pricing upon request.
A small piece such as an ottoman is a good way to dip your toes into the velvet pool. Suitable as a coffee table or place to put up your feet, this wide x-base ottoman from Modshop in Emerald velvet is glamorous in an old-Hollywood way. $1095
RE/MAX Results Collection Home
4936 Diane Drive
Searching for the perfect "downsizer" home with one-level living? Top quality remodel, open vaulted living room, dining, kitchen, family room. Master suite walks out to storybook setting. Five garages, magnificent wood finishes.
by Laurie Junker