Presented by: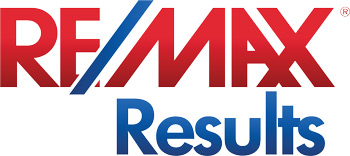 Few home materials are as versatile as tiles. They come in a mind-boggling range of sizes, colors, shapes and materials and you can combine them in all sorts of ways to create one of a kind designs. More permanent than paint or carpeting, tile requires careful thought because you're likely going to be living with it for a long time. There are long-lasting trends, like subway tile, and newer ideas such as textured tiles to keep things interesting. Kathryn Inoferio of Rubble Tile shared some insight into a few trends that are making a splash locally.
Subway
The reigning champion of bathrooms and kitchen backsplashes, subway tile continues to be popular but with tweaks to the traditional 3 x 6  glazed white rectangles. Kathryn is seeing longer, more narrow versions in a wider variety of textures and beveled edges that offer a stylish variation on the classic.
Bigger and Smaller
Long gone are the days of one standard tile size. In fact deviation from the norm is the new norm. Larger tiles  (18″ x 18″, 24″ x 24″) or even huge slabs of porcelain tile (5 feet x 10 feet) can be used on shower walls or kitchen counters and islands to create a smooth, contemporary look.
In the other direction, many a designers fancy has turned to smaller "penny" tiles in 3/4″ or  3/8″ sizes which are used to create a pleasantly nubby shower floor or in colorful mosaic patterns.
Shapes and Pattern
Geometric tiles are being combined in new and artful ways to create stars, checkerboard, chevrons, waves and even pixels allowing you to make a statement with patterns.
Texture
Textured tiles provide dimensional, architectural interest with raised, sunken or textured carved surfaces in patterns such as etched pinstripes and woven twills.

Wood Grain
Wood floors have been popular on the east and west coasts for a while and are building momentum here in the Twin Cities. Trisha Power of Bella Custom Homes says that while local tile stores used to stock one or two options, now it seems like almost a third of showrooms are devoted to wood-look tile. This style gives you the timeless look of wood flooring in a durable product that makes sense in areas where moisture or wear and tear are an issue such as bathrooms, entryways, and cabin floors.
Whether you choose ceramic, porcelain, stone, glass or metal tile—classic subway or something a little more cutting edge you can be sure and find just about anything you can dream up at your local tile showroom where there have never been more options or ways to express your personal style.
RE/MAX Results Collection Home
1505 S Oak Street
Panoramic view of beautiful Lake Pepin with water access and a unique home on a sprawling estate setting. Enjoy endless windows, new wood shake shingles, large rooms for entertaining, and an expansive patio and deck. Soaring two-story great room with wood floors and beautiful arched openings. Home features an updated kitchen, four fireplaces, 2700 main floor square feet and approximately 7400 total square feet with 1,188 square foot four-car garage. 
by Laurie Junker
Photos courtesy of Rubble Tile, Great Neighborhood Homes and Bella Custom Homes