Presented by: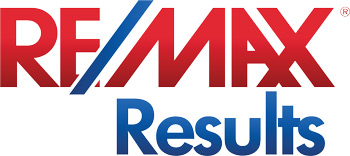 Sunfish Lake is a city you've possibly never heard of and that's just fine with the people who live there. Tucked between Eagan, Mendota Heights and West St. Paul, Sunfish Lake has only around 500 residents—a tiny hamlet that's one of the most attractive and desirable places to live in the Twin Cities. Residents would rather keep that on the down-low. What's so great about it? The numbers speak volumes:
0
There are no commercial or municipal buildings in Sunfish Lake. There's also no firehouse, police station or school. Those services are provided by neighboring cities. The City Council is unpaid and meets at a local church. Sunfish Lake is 100% residential and plans to stay that way. When you're there it feels like you're up north at the cabin or in a rural area. The city council tends to the few public roads and monitors and advises on residential construction to protect the natural ecosystem and maintain the aesthetic integrity of the community.
2
Two passive parks, Musser and Harmon, and Russ Wahl Wetlands offer basic walking trails and a bench or two for residents who don't get enough nature in their ample backyards.
2.5
The minimum buildable lot size in Sunfish Lake is a generous 2.5 acres and many homes have much more than that. The lots tend to be heavily treed and offer plenty of privacy, wildlife and natural beauty.
3
Sunfish Lake actually has 3 lakes. The eponymous Sunfish is the biggest at 55 acres and offers clean water for swimming, kayaking and fishing. Smaller Hornbeam and Horseshoe lakes are also within the city limits.  None of them have public access i.e., boat launches or public beaches, nor do they allow motorized boats or jetskis. They are truly private, residential lakes.
10
Ten homes are currently on the market. Jeff Anderson of RE/MAX Results says that you'll need to spend nearly a million dollars to get into one but that's not a bad value considering the low property tax rates, less than half of what you'd pay in Minneapolis or St. Paul. The home styles are varied—contemporary, cape cod, colonials and Frank Lloyd Wright inspired ramblers—because all were custom designed and built, some by prominent architects such as Edwin Lundie. Most are set back off private driveways making them hard to see from the road.
12, 15, 20
It may feel like you're in the country but Sunfish Lake is only 12 minutes to downtown St. Paul, 15 minutes to the airport and about 20 minutes to Minneapolis so residents have the get-away-from-it-all feeling that's actually right next-to-it-all.
90
Ninety percent of Sunfish Lake residents are college educated and they have incomes that are among the highest in Minnesota. In fact, Sunfish Lake per capita income is more than North Oaks or Edina. Residents value their privacy but also come together to plan and host community events whether it's a Halloween party or a chili cook-off.
.308
The pride of St. Paul, Minnesota Twin Joe Mauer is probably the most famous resident and with a career batting average of .308 he probably makes use of all that Sunfish Lake acreage to show off his skills at home.
RE/MAX Results Collection Home
2069 Lower Saint Dennis Road 
Prestigious Highland location! Luxurious five bedroom, six bathroom, one owner home. Stunning open living and dining rooms, foyer, and beautiful cook's kitchen. Entertainers dream home!
by Laurie Junker
Photo courtesy of Sunfish Lake