Presented by: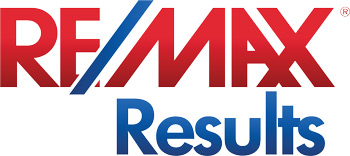 Yes, it might be a little over-the-top the match the playlist for your dinner party to the style of your home but you may already do it, albeit unconsciously. If you have more floor poufs than chairs and names for each of the houseplants along your windowsill then your style may be bohemian and chances are there's a fair amount of Fleetwood Mac and Cat Power on your soundtrack. Or if reclaimed wood tables and industrial pieces make your heart go pitty-pat then maybe your tunes include a bunch of earnest indie bands with a dash of Johnny Cash.
Handcrafting a party playlist can be time-consuming, but streaming services like Pandora and Spotify offer a wide variety of mixes and make it easy to find one that matches your home's vibe—so you'll be freed up to craft a signature cocktail or make sure there are clean towels in the bathroom.
Here are some ideas from the stations offered by Pandora to complement your decor.
Traditional/Transitional
If your style goals include any Nancy Meyer movie set (Something's Gotta Give, It's Complicated, The Intern) with their classic design and carefully curated mix of furnishings, then the upbeat and light French Cooking Music, which features contemporary french artists like Madeleine Peyroux and Minnesotan Dan Newton's Cafe Accordian, could be the perfect backdrop for your coq au vin and pots de creme. You may feel like donning a white turtleneck and pretending you're Diane Keaton canoodling with Keanu Reeves in her perfect Hampton's kitchen.
Midcentury
If you appreciate the minimalism of midcentury design then Hipster Cocktail Party, with tracks from Nina Simone, Amy Winehouse, Frank (of course), and the Pretenders, might be just the ticket. It will have your guests swaying their hips and trying not to spill their old fashioneds while dragging long, skinny forks through the fondue pot.
Farmhouse style is comfortable, a little rustic and family friendly.  The upbeat rhythms of Cajun and Zydeco would be a upbeat soundtrack for your party. It's hard not to feel happy listening to this much accordion and fiddle and the N'Awlins sound will go perfectly with your buttermilk brined fried chicken and blackberry cobbler.
Coastal Style
Coastal style has a decidedly laid back vibe with lots of light wood, subtle touches of coastal decor (i.e., hurricane glass fixtures) and a color scheme that reflects the blue of the ocean. Laid Back Beach Music or Latin Tropical Music will make you feel like you're under a palm tree listening to the waves crash to shore while you dine on grilled clams and key lime pie.
RE/MAX Results Collection Home
Single Story Lake Living
You could never call it just another cabin on the lake – this home is far beyond the typical place "up north." Whether you're looking for a spectacular spot to spend your summers or a lovely full-time residence, look at this one now before someone else snatches it up! View the virtual tour online.