Presented by: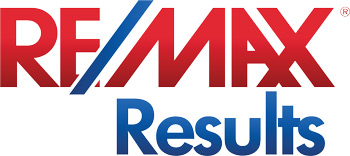 By now most people know that in order to sell your house quickly, it needs to look as though it's inhabited by freakishly neat, tasteful people who are allergic to both clutter and highly personal decorating schemes.
So how do you do it? Where do you start?  I asked Laurie Fleming, owner of local staging firm FIX Design Haus. For the past ten years her company has provided staging advice to home sellers in the Twin Cities from simple clean/declutter/rearranging the furniture to more involved redecorating and remodeling projects, all with an eye on getting the home seller the best possible return.
Why stage?
Buyers today aren't typically looking for a house with good bones and lots of potential. They want a house that's done. When a prospective buyer walks into your home they've probably already looked at pictures online and know what to expect, but what they don't know is how the house will feel—what their emotional response to the house will be, i.e., the all-important first impression.  Will it feel like them—the lifestyle they have or aspire to? Is it bright and casual or quiet and elegant or something else altogether? Your house should make sense to the buyer and you don't want them to see work. You want them to see a house and way of living they can move into immediately.
A good staging consultant will come into your home with a buyer's eye and give you the straight scoop, sometimes administering tough love. Houses are emotional by nature and it can be hard for sellers to see them objectively. For example, while you may love your cherry cabinetry in the kitchen and the fact that you paid extra for the molding detail and vintage brass hardware, a buyer may see yesteryear's trend and prefer clean white enamel—and these kinds of finishes can affect the saleability of the house.
Why spend money on a house you're going to sell?
It can be scary to invest in a home before selling it, but that additional investment can often lead to a quicker sale and higher sale price. A good staging consultant knows what will get results, whether it's a fresh coat of paint on the walls, some new light fixtures or refinishing the wood floors and replacing carpet.
Where to start?
Pre-pack and store whatever you don't need. Clean and declutter from top to bottom, especially closets and storage areas. Scrub the entire house including windows, inside and out. Fix anything that's worn out or broken and tidy up the landscape and front door to increase curb appeal.
What rooms are most important?
You should evaluate the wall colors, floors, lighting and furnishings throughout the house, but pay special attention to the kitchen, main living area and master suite which tend to be key areas for today's buyers. You want these spaces to be clean, bright, up-to-date and inviting. Are the walls painted in lighter, neutral colors that look fresh and clean? Are the floors in good shape? Does the carpet need to be cleaned or replaced? Is the lighting bright and are the fixtures in keeping with current styles? You want to stay true to the style and vintage of your home, because lots of buyers like the solid construction and architectural details of older homes, but sometimes bringing in more contemporary furnishings and accessories can really freshen and transform the space.
Don't wait
Staging can take some time, effort and money but the results are usually more than worth the effort and, here's a tip, stage before you're ready to move—you may like it so much that you'll want to stay awhile.
RE/MAX Results Collection Home
17523 Bearpath Trail
Bright, sun-filled end-unit overlooking Bearpath's 4th hole. Elegantly renewed, kitchen, baths, owner's suite, two walk-in closets, office on the main level. New mechanicals. Move in ready!
by Laurie Junker
Photos courtesy of Spacecrafting and FIX Design Haus