Presented by: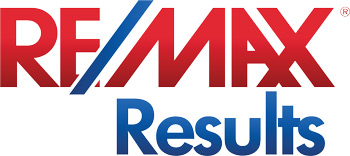 A perfect lawn is thick, soft, and uniform. A carpet of green that sets off your home and provides kids and dogs with a verdant play space. It's an ideal, frankly, that's never been achieved at our house. There's too much shade, too many persistent weeds, too much favoritism by the dogs in terms of where they, uh, water the lawn. It's a constant battle. I don't feel good about the chemicals needed to kill the weeds and feed the grass, nor do I like having to use precious water to keep it green. So when a friend whose home style I admire told me she and her husband had decided to install artificial grass in their shady backyard, I decided to check it out.
Realistic and Environmentally Friendly
Artificial grass has come a very long way since the scratchy, fluorescent carpets of the 1970's. Today's turfs are closer in look and feel to natural grass, but much more durable and can handle lots of use from kids and pets. They come in a variety of colors and types to match a homeowners yard and neighborhood. Many, such as SYNlawn, are made from recycled plastic bottles and use petroleum free liners. Plus they require no watering, no fertilizers and no weed killers—in other words, no chemicals—so they're kind to the environment, too.
Low Maintenance
In addition to not requiring watering or feeding, synthetic lawns also require no mowing, overseeding or patching. You just need to rake or blow leaves in the fall. True, you won't be able to enjoy that fresh-cut grass smell, but there's probably a candle for that. Come spring there won't be any muddy patches to worry about either. When the snow melts, you'll have a nice green lawn that's ready for fun. My friend said they even use their turf in the winter and shovel up snow to create a snowboard ramp for their son.
Cost
Synthetic lawns are not inexpensive. You'll pay from $5-9 per square foot for a high quality synthetic grass. For example, an 800 square foot yard would end up costing anywhere from $4,000-$7,200, installed. Chris Makoutz of SmartLawn MN has been selling and installing synthetic lawns for 9 years with double-digit growth every year. He says his customers only complaint is that they didn't do it sooner. The lawns pay for themselves, according to Chris, in 5-7 years once you figure in the annual cost of upkeep for conventional grass. This doesn't even account for your time mowing, seeding, fertilizing, etc. His product, SYNLawn is guaranteed for 15 years.
Drawbacks
In addition to higher initial cost, some artificial turfs can get a little hotter and shinier in the sun than natural grass.
If you're ready for a maintenance-free lawn that you never have to tell the kids to stay off of, and looks green and uniform all the time, maybe synthetic grass is the right choice for you.
RE/MAX Results Collection Home
8450 Duck Tail
Custom, two-story walkout – perfect for entertaining! Rich upgrades and amenities. Kitchen features granite, custom cabinets, stainless appliances, and Brazilian 'Cumaru' hardwood floors. Master suite boasts tray-vaulted ceilings, bath area soaking tub and rich tile. Picturesque landscaping! In-ground heated pool and stone terraces. Exercise room, security system and lawn sprinkler.
by Laurie Junker
Photos courtesy of SMARTLawn MN