Presented by: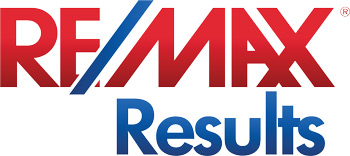 Concrete has long been a part of our homes, usually on the basement and garage floors and laundry tubs that are so big and heavy that they have to be busted up to haul out. In the house I grew up in there was no better surface for roller skating than our basement. The grey concrete floor was smooth and fast with none of the pebbles or cracks that troubled my flow on the sidewalk outside. That smoothness makes concrete so appealing—one continuous slab that isn't broken up by grout or seams. It has an organic look that is both modern and rustic. Versatile too, with the ability to take on a variety of colors through staining, dyeing or coatings to give it a rich metallic look. Cement can be polished for a shiny appearance or waxed for a more subtle finish. It's durable, of course, but also stain and moisture resistant and doesn't harbor mold, mildew or other allergens which makes it a remarkably clean surface. The drawbacks are that it's hard underfoot and cold, like tile. Radiant heat can help warm it up as can direct sunlight as concrete retains heat well. Here are some ways homeowners are using it.
Counters and Floors
Here's a kitchen with concrete countertops and floors. The floor has a stain that looks like a freeform mosaic and the thick counters evoke an apron sink and give the space a contemporary farmhouse feel.
Fireplace Surrounds
This rustic modern fireplace is concrete but mimics the look of wood boards right down to the knot holes.
Sinks
What's not to like about this sink? Gold toned fixtures are on trend and give this space a feminine feel, despite this most utilitarian Fred Flintstone material.
Bathtubs
Since concrete holds heat well it seems ideal for a bathtub, and it would feel as good as it looks. But concrete is heavy and that may be an issue for some homes, so check it out with a structural engineer or consider a composite concrete that's lighter (like the one pictured below) or a cement wrap with a fiberglass insert.
Accessories
If you want to dip a toe in the concrete pond, try a few accessories such as these bowls from Solen Studios of Des Moines, Iowa. You can also find tables, table tops, planters and lamps cast in concrete at retailers such as Crate & Barrel and West Elm.
RE/MAX Results Collection Home
18230 Bearpath Trail
Stunning Steiner Koppelman custom designed and built Bearpath home. Amazing attention to detail and like-new condition. One of Bearpath's finest lots on the 10th fairway. Beautiful flowing spaces inside and out. A wonderful home and a great opportunity.
By Laurie Junker