Presented by: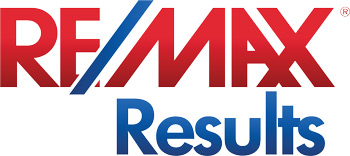 Conventional wisdom says that it's a bad idea to try and sell your house over the holidays because buyers stop looking until after the new year. But is it really true? Let's look at the facts.
Buyers
There may be some buyers who decide to press pause on their search until after the holidays but not all of them. What type of buyer will continue to look? A motivated buyer and they're out there, according to Ben Johnson, realtor with RE/MAX Results.  "Any of life's situations that cause the need to move can happen any time—a job relocation that begins the first quarter of next year is a great example of a focused December buyer", he says.
Listings
It's true that December has the fewest new listings, about a quarter of what comes on the market in May or June, but those listings don't necessarily perform worse that their spring counterparts. In fact, selling your house can be easier with less competition. Also, fewer showings means it's easier to live in and enjoy your home. For properties that have been on the market a while the risk of keeping them on during a period of lower traffic is that the clock is ticking and the key "days on the market" statistic will increase, making buyers and agents more likely to assume the home is overvalued or flawed in some way. Taking a home off the market for a few months can give you a chance to reevaluate your staging and perhaps make a few changes to make your home show better in the new year.
Holiday Decor
A home decorated for the holidays has strong emotional appeal, especially if the buyer can imagine themselves celebrating there, so take advantage of it by keeping decorations tasteful and not too over-the-top. Attention should be paid to keeping curb appeal up with swept or shoveled walkways, planters filled with winter appropriate greenery and adequate lighting.
The choice between selling your house over the holidays or not depends on your motivation, how well staged and priced your home is and whether you're willing to keep up with showings during this busy time. In any case, the holidays always seems to fly by so before you know it, the new year will be here.
RE/MAX Results Collection Home
28025 Boulder Bridge Drive
Discover the resort lifestyle in Boulder Bridge! Dock, beach, tennis, trails and more. Great opportunity! Elegant, spacious, renewed traditional home. Outstanding spaces for living and entertaining. 1.5 acre estate setting. Award winning Minnetonka schools.
by Laurie Junker