Presented by: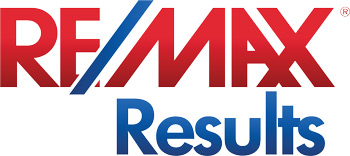 Red roses, truffles and poetry are not every one's cup of tea. My idea of a romantic comedy is This is Spinal Tap where the deep abiding love is between David and Nigel, a relationship marked by years together in a heavy metal band and benign ignorance (think puppies) of the world at large.
So Valentine's Day can give me a touch of angst, what with all the expectations of a big show of love. Clean out the fridge if you want to woo me. Whisper sweet nothings to the dog while you brush out his undercoat. I'll swoon.  But that's not really what it's about, is it? Valentine's Day isn't about getting chores done, it's about taking time to recognize and honor your romantic union—and that's worth doing.
If you're going the gift-giving route, how about something for the place where you dream, discuss, snore, shove, cuddle and, as we tell the kids—ahem, "nap" away so many hours with your beloved? A little something special to remind you how lucky you are to have each other in the one place in the house that's truly your own.
Let the pillow do the talking.
Give them the Lord or Lady Grantham treatment with breakfast in bed on a proper tray.
Splurge on a high quality candle that smells like heaven, looks chic and sets the tone.
Throw yourself at him with a blanket that's big enough for two and stylish enough to leave in plain sight.
RE/MAX Results Collection Homes
6539 Bluestem Road North
Cotswold Homes "Hampton" model to be built on 1.5 acres of land in Corcoran, MN. Private location in luxury neighborhood of 15 additional high-end homes. Located on a corner lot next to protected natural landscape and pond. This six bath, five bed (with a mother-in-law suite above the garage), game area, theater room, music room, designer kitchen with beautiful finishes throughout will be the talk of the neighborhood.
Pillows clockwise from left from Scandia Down, CB2, Gallery 360º, Scandia Down
Candles from Ampersand, Dot & Bo
Trays from Clarabel Vintage and Target
Blanket from Faribault Woolen Mills