Presented by: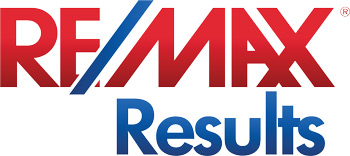 Those packed closets, basements and garages are a thorn in your side, admit it. You're probably not entirely sure what's all there and deep down you suspect it's nothing you really use or need anymore. So why are you hanging on to it?  Cleaning out years of accumulated stuff can be daunting, time-consuming and emotionally draining (especially if you need to go mano-a-mano with family members over their "treasures")—but that stuff could be weighing you down, taking up physical and psychic space. Maybe it's time to purge. Marcia Dolphin of Dolphin Organization has been helping people get control of their possessions for over 10 years and she shared some tips and insight on how to tackle it.
Set aside time
Maybe you can tackle a drawer in an hour or two but for bigger projects or whole rooms Marcia recommends 1-2 full days if you're going to do it right. That includes time to transport items to donation centers, family members, etc.
Get a buddy
A friend, neighbor or professional can help you with both the physical aspect of clearing out and also the tougher, often emotional, aspect of choosing what stays and what goes. This can be especially valuable when dealing with your closet—a friend will give you the straight scoop when it comes to outdated or impulsively purchased clothing.
Choose a space
Marcia recommends you begin with the most daunting space be that the attic, garage or basement (probably the space you least want to deal with). Start with one area of that room,—a wall, set of shelves, etc. to make it more manageable. Then, create four piles:
Giveaway/Return/Sell
This will probably be your biggest pile. Items that are in good working order can be given away to friends, family or Goodwill. In my neighborhood a friendly "curb alert" on our neighborhood board does the trick. Return items to their rightful owners—books, baking pans, power washer, etc. The owners have probably forgotten what happened to these possessions. You can also sell items via a garage sale, Craigslist or eBay but that may take a little longer.
Use
If something has meaning or sentimental value to you then by all means use it, display it, or otherwise honor it by incorporating it into your life. Frame a few album covers. Take all those concert or marathon tee shirts and make a throw pillow or quilt. Grandpa's old coins can be made into Christmas ornaments, jewelry or maybe a cool mosaic frame for his photo. Etsy is full of inspiration and people who can do this for you.
Store
This is a slippery slope but once you've put the time and sweat into clearing out your storage you'll be more choosy about what you're willing to store.
Recycle/Trash
The good folks at your county recycling facility will take just about anything (old paint cans, light bulbs, recyclables, mattresses, etc.) and they're so efficient. You just pull up, show them your driver's license, and they unload the back of your car. Some materials require a small fee (electronics, appliances) but you cannot beat the convenience and feeling of freedom of responsible disposal.
Beware Pitfalls
One of the common mistakes Marcia sees clients make is that they don't allocate enough time to the project and leave things unfinished, i.e., they get four piles made but then don't get the stuff delivered to relatives, the recycling facility, dropped off at charity, etc. Follow-through is essential.
People also often waste time by going through every yearbook or box of photos and listening to old CDs. That's fine if you want to do that, but know the project is going to take twice as long and you may tire before you get to the finish line.
Finally, once you've got your space cleared up develop a plan on how you're going to keep it that way. Marcia warns against setting unrealistic expectations—Marie Kondo type stripped down and perfectly aligned storage may work for some but pretending you're one of them may be setting yourself up for failure. If you need ten pairs of shoes by the back door, deal with it, and get a nice basket to throw them in. Keep a donation bag in the house and let all family members know they should use it as they outgrow clothes, finish with books, etc.
Serious, effective decluttering can be a major undertaking but it's worth the time and effort and can make you a more discerning consumer. Help is available. Professional organizers start at $25 per hour, a bargain for the peace of mind an uncluttered home brings.
RE/MAX Results Collection Home
W8721 770th Ave
40 acres, 8,000 square feet rambler heated by geothermal. Five beds, seven baths and a six car garage make up this beautiful home. Some of its upscale amenities include Wolfe appliances, Toto and Grohe brand fixtures and vessel sinks. 38 x 18 indoor salt water sports pool features a Pentair Salt Water Filtration System. Also has cathedral ceilings, in-floor heat, full bath and walk-in shower, concrete floor is colored and stamped and the walls and ceilings are pre-finished tongue and groove cedar. 
by Laurie Junker
Dolphin Organization, 952-250-8380