Presented by: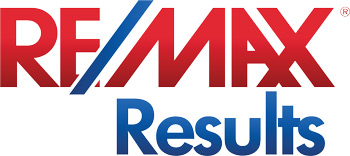 Cold feet during a Minnesota winter seem inevitable. Try as we might, wool socks and sheepskin slippers are no match for the chill that rises from the frozen ground and seeps in through the floor of the house. I keep a heating pad under my desk in the winter so my feet don't go numb as I work even though the thermostat is at a comfortable temperature. The laws of physics apply and heat just won't hang around where I need it most. That's why radiant/in-floor heating makes so much sense. Think about it, the ceilings of most homes are around 8 feet high and people are only around 5-6 feet tall so a lot of heat ends up over our heads. I guess the spiders are staying cozy in the corners.
Radiant heat comes from thin electric wires or hot water tubes that are installed over the subfloor underneath tiles, concrete or laminate flooring. It provides immediate warmth to your feet and rises slowly and evenly across the floor surface making it more consistently comfortable than forced-air or radiator heat. It's like a heating pad for your entire floor. Radiant heating can be installed in individual rooms such as bathrooms, mudrooms, kitchens or basements, or as the primary heating system in the whole house (generally reserved for new construction). You can put it on zones with timers to coincide with use, i.e., bathroom floor heat goes on in the morning and evening only. Electric systems tend to be more expensive to operate than hot water/hydronic systems so they're generally used for smaller rooms and retrofits and since the floor needs to be pulled up for installation (except in cases where exposed subfloors in the basement ceiling can provide access for electric mats), it's something most homeowners do in conjunction with a remodeling project. Hot water/hydronic systems run off a boiler and are more efficient and better for whole house heating.
Materials and installation cost runs from $8-12 for electric and $6-15 for hydronic but keep in mind that doesn't include the cost of flooring the goes on top of the system. But for some that's a small price to pay for barefoot living, all year-round.
RE/MAX Results Collection Home
480 Deborah Drive
Country estate home on 15.8-acre spectacular setting. Beautifully renewed home, pool, tree-top owner's suite, outbuilding with stalls, kitchen, workshop, paddocks, wooded privacy. 20 minutes to Downtown Minneapolis.
by Laurie Junker