Presented by: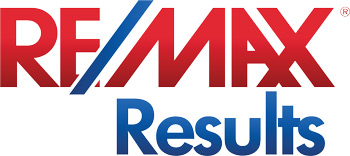 Not long after the ball drops on New Years, I start itching to haul out the boxes and put Christmas away. Don't get me wrong, I love setting up the tree and getting the house decked out in red, green, gold, silver, shiny, and twinkly with enough fir-scented candles burning that it smells like a tree farm, but when it's done, it's done and I'm ready for a little less…well, just a little LESS.
That isn't to say that home décor has to hibernate once the Dyson sucks up the last of the pine needles. With a little effort, you can create warm spaces that celebrate the quiet and coziness of the season, spaces that beckon us to wrap ourselves in a blanket, grab a steamy mug of tea or a stem of rich cabernet and read another chapter.
A few decorations from Christmas that can go into the New Year include neutral colored candles, anything birch, and winter (not Christmas) themed accessories. Pack the rest away and try a few of the following ideas to spin your home into a cozy nest that almost makes you glad for the cold.
To create more intimate spaces, move furniture into tighter seating arrangements adding poufs or ottomans for additional seating and to fill in any gaps.
Put out piles of throws in a variety of fabrics, weights, and colors.
Add groupings of neutral colored candles.
Anything birch—logs, branches, pictures, etc. is hot right now and looks clean and seasonal.
Area rugs, layered for warmth, both physical and visual, are practical and beautiful.
Warm up your accessories with wood accents such as frames, bowls, or candleholders.
Consider bare branches in vases (possibly pruned from your own yard).
Textures; fur, fleece, sheepskin, wool and velvet to add richness and visual interest.
Piles of browsable coffee table books.
Heavier drapes on windows.
Additional lamps for a warmer glow and to combat the extra hours of darkness.
RE/MAX Results Collection Homes
Sunsets Over Spirit Lake
Stargaze on the patio while you enjoy a favorite beverage. One of Lakeville's finest communities; The Spirit community offers an outdoor pool, walking paths, fitness center and community room. This home is one of the few built on Spirit Lake.
by Laurie Junker
Photo credits clockwise from top left; Alison Allen, Laura Ashley Home, Laurie Junker and UGG Home.