Presented by: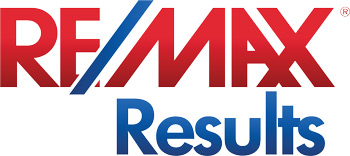 Whether you make a clean sweep on December 26 or leave the decorations up into the new year, at some point it has to go. The temptation to stuff the ornaments, garland, lights, and related holiday objects into bins and boxes willy-nilly with whatever tissue paper is around is strong. You might be anxious to rid yourself of all this clutter and sentimental goodness, and get started on resolutions to drink more water, meditate, cut down on sugar and get better organized. What was that last one? Start now, with the Christmas stuff and next year you'll be so glad you did. Before you get going you might want to snap a few pictures if you really liked how something, i.e., the mantle, turned out. That way it will be easier to recreate next year. Here are some ideas for post-holiday cleanup.
Supplies
Bins with lids (ideally but without lids is workable too if you top them with soft stuff such as tree skirts or stockings)
Masking tape for creating labels
Black Sharpie pen
Cardboard (this can be from sturdy boxes leftover from holiday gifts)
Some big shopping bags or boxes for donated items
Old pillow cases, bed sheets, etc. and newspaper for wrapping/cushioning
Three Piles
Keep, throw away, donate—the holy trinity of organization projects applies to post-holiday cleanup too. As you take things down, put them in one of the three. Keep what you love. Trash anything beyond repair (1st grade manger scene/popsicle stick project with half a roof, no baby, Mary and a chipped Joseph I'm talking to you). Give away ornaments or holiday decor that are intact but not your taste or belong to someone else, i.e., your children. Put the donate bags/boxes in the back of your car so you'll actually get rid of the stuff.
Light Check
Don't just toss broken or unwanted string lights into the trash during your post-holiday cleanup. You can drop them off at your counties recycling facilities which are located all around the metro. A list is available on their recycling websites such as Hennepin and Ramsey Counties.
Divide and Conquer
Label your bins, "indoor lights", "outdoor decor", "glass bulbs", "kids ornaments", "mantle decorations", "family room decor" etc. in whatever way makes sense for you. Then look at the pile of post-holiday cleanup stuff you want to keep and figure out the best way to pack it. Here are some ideas.
Glass Bulbs/Fragile Ornaments
Molded plastic/clamshell apple containers (i.e, from Costco) work well for glass balls. A great idea from Eleven Magnolia Lane.
Egg cartons are great for smaller fragile ornaments.
Boxes from liquor stores with dividers are good for separated and stacking ornaments.
Holiday Lights
Cardboard—notched on each end for plugs to be inserted.
Old magazines—just wind lights around (and it's also fun to look back at old issues year after year).
Wreaths
Wood or plastic hangers—attach wreath to hanger using twist ties or twine, cover with an old plastic bag (or dry cleaner bag) and hang to store.
Artificial Garland
If it has decorations on it, you may want to wrap it lengthwise in an old bed sheet or plastic and then drape it over a hook or nails in your closet or storage room. Otherwise you can coil it and then stash in a bin or wrap it to keep the dust off. You may also want to label their location, i.e., "staircase," "family room mantle."
RE/MAX Results Collection Home
1 Catbird Circle
Incredible custom home with four bedrooms, three bathrooms on over two acres! Beautiful beamed ceilings, arched openings, windows framing picturesque views of gardens and pool with two-tier deck. All main floor living with great room, sunroom, office and luxurious master suite! Finished lower level has additional bedrooms and workout room. Studio over three-car garage is perfect for office or bonus room. A MUST SEE!
by Laurie Junker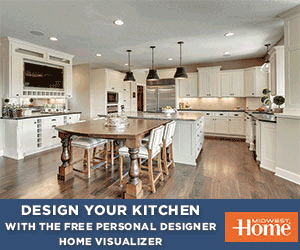 Facebook Comments