Presented by: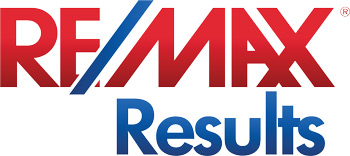 French home style has been coveted and copied for hundreds of years—from turn of the century beaux-arts mansions in Manhattan to present day Queen of Versailles type estates in Florida and elsewhere. Most people, when asked what comes to mind when they think of french decorating would say things like ornate mirrors, lots of gilding, chandeliers, curvy pink silk chairs, exotic wood tables held up by really skinny legs, etc. and they would be right. But that's just a slice of French design, a slice championed by long ago monarchs who spent lavishly, governed selfishly and are now, understandably, extinct.
Most French people today live in a much simpler way with an understated elegance befitting their status of being, well, FRENCH. Parisians, in particular, have mastered the art of quiet chic in their homes. Here are some of common themes you might see in a Paris home.
White walls
Perhaps taking a cue from the numerous museums and galleries sprinkled throughout the city, many Paris apartments are painted pure white from ceiling to floorboard. Like a classic shirt or napkin, white is a color that's always fresh and a perfect backdrop for…
Black
Whether it's a mirror, light fixture or a wood door, chances are a Parisian apartment will have some black pieces. Black creates a little drama and, like a classic dress or pair of pumps, it's always in style.  See a pattern here?
Drapes
Gazing out of a French window makes a pretty picture because voluminous, romantic draperies are the norm and why not? The tall windows in old Paris apartment buildings are stunners and what better way to frame them than with a few gorgeous swags of fabric in natural linen or rich velvets or silk.
https://www.instagram.com/p/1XAq_LM90i/?tagged=parisbedroom
A Mix
Parisian home style is hard to pin down as strictly any one thing, i.e., traditional, modern, rustic, as they tend to mix modern and traditional pieces, flea market finds and precious valuables, all with frequency and ease. A dining room might have an ornate antique crystal chandelier with modern chrome and white leather dining chairs. A living room with a curvy vintage settee upholstered in pink silk might have an abstract modern painting hung above it and papier-mâché elephant on the side table. It's a confident way of decorating that celebrates history and tradition, is curious and engaged in what's new, and doesn't seem to take it too seriously. Vive la mode!
RE/MAX Results Collection Home
2380 Hollybush Road
Grand Country Estate renewed to perfection. Perfectly placed on 8.5 acres in the Orono school district. live large with nearly 8,000 square feet of resort-style living. This home offers a new pool, sport court theater, golf simulator, and is horse friendly with stalls and fenced pastures. Unique drive-thru entry. Magnificent six bedroom, six bath, and 7+ garages.
by Laurie Junker
Images courtesy of Jessica Belanger Designs and Wendy Labrum Interiors