Presented by: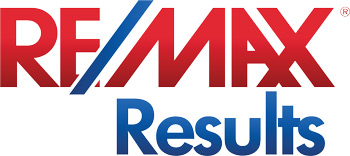 A party means people and if the theme is football watching it's reasonable to expect that most of those people are going to want to sit and watch the game for at least some portion of the action. So do you invite only the number of people equivalent to the number of spots on the couch or invite everyone you want and let them battle it out? Seating is important—here are some ways to add more without taking up a lot of space, hauling out ugly card table chairs or borrowing your neighbor's sectional for the evening.
How about a pouf? Poufs are a cross between an ottoman and a big pillow. I guess "pouf" is a better word than "ottoillow" or "pilloman". They're small, stable, sit higher than a floor pillow and are easy to move around. You can find inexpensive options at Target, Pier One, Ikea, consignment and resale sites. Small ottomans or footstools would work too.
Everyone likes to sit tableside. If you have a slim console table or desk elsewhere in the house, consider moving it behind the couch along with some chairs from the dining room or stools from the kitchen. Guests get the feeling they're watching from a private box plus they have a place to set their drink.
When in doubt, bench 'em. One of my favorite seating ideas is a picnic bench. Bring it in, clean it up and put it anywhere. Also makes a great low table for kids—you can use throw pillows for seats.
Beans in the dip, beans where you sit. Borrow the kids beanbags. You may have to wait on whoever chooses them because they might not be able to get up, but it gives you a chance to show off your good manners.
RE/MAX Results Collection Homes
2701 Overlook Drive
Private mid-century executive home embraced by over half an acre of natural setting and green space. Expansive windows offer 360 degree views or enjoy the outdoor woodland from the extensive decking. Glorious master suite. A Mother-in-law suite with walkout. Dual heating zone added with a beautiful 1500 foot addition. Four bedroom, four bath, three car garage.
by Laurie Junker Images courtesy of (from top); Pier One, Word Market and Tracy Hardenburg Designs