Presented by: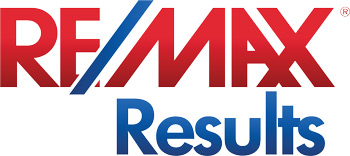 My husband and I have lived in three different houses during the course of our marriage, each one about 100 years old and requiring renovation—kitchens updated, walls taken down, boilers and windows replaced, garages enlarged and decks installed. It's been more fun for me than him. I walk into a house and see possibilities. He walks into a house and sees large amounts of money flying out of our bank account into the pockets of various tradespeople who possess tangible, technical skills that we do not. He's adamant that our next house will be new construction, move-in ready and perfect in every way. That's what he wanted to begin with, but I won him over with my ideas and promise that the trade-off of living in a city neighborhood would make it all worth it. He doesn't exactly disagree but, all the same, he's secured a promise that this is the last one. Fair enough.
The difference between a brand new house and an existing one is pretty straightforward. The pros of one are often the cons of the other and vice versa.
Some of the benefits of buying new construction are:
Ability to customize before moving in (paint, finishes, fixtures)
Have spaces that today's homeowners want (eat-in kitchens, master baths, big closets)
Low maintenance (at least for a while)
Energy-efficient (windows, doors, roofs, heating and cooling systems, insulation)
Wired (for internet, cable, etc.)
The pros of buying existing construction (older house) include:
Mature landscaping
Established neighborhoods with unique features and businesses (restaurants, shops)
Architectural details and distinctive house styles
Closer to city center, commercial areas
Generally more walkable/bikeable neighborhoods
Some people decide to purchase new construction out a little farther from the metro while they raise a family and purchase a bungalow or condominium in the city when they become empty-nesters. Others look for new construction in city neighborhoods (which probably means a tear-down), that offer the best of both worlds, but is more expensive. In the end you need to decide what makes the most sense for you and which trade-offs you can live with so you go into the decision with your eyes wide open.
RE/MAX Results Collection Home
18320 Breezy Point Road
Build in Woodland! Private wooded 3.7 acre setting. Close in, Woolsey Pond, channel access to Wayzata Bay. Nearly 500′ of shoreline. Existing structure can be removed by owner.
by Laurie Junker