Presented by: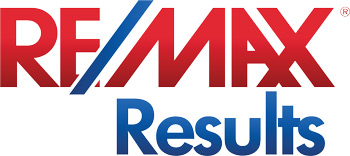 Years of trying to organize our mudroom have led me to one conclusion. I hate bins. Ditto baskets. They don't always stay in their assigned place, occasionally give you splinters and whatever you need always seems to be buried on the bottom of them so you lose track, "so THAT's where all the water bottle lids are".  Hooks are my favorite because they're easy to use and highly visible, just grab and go. My husband hates hooks because they're always taken, sometimes three deep and he thinks it looks messy. Mess is a reality when it comes to mudrooms. I get a kick out of the pictures you see in magazines and on Pinterest boards. Some of them have the most precious, curated, assortment of things in them— a canvas bin with a volleyball and two antique tennis rackets, one pair of spotless Hunter boots, a perfectly fluffed accent pillow (accent pillows in the mud room?!) on the bench, and a twee straw boater on the hooks—nothing you would ever find in a real, working, mudroom. With that in mind, school back in session and winter coming soon, here are some ideas for an efficient mudroom, a.k.a., backdoor dumping ground.
Hooks
You really can't have too many. Lower for smaller children, higher for adults, hooks can be used for coats, backpacks, purses, leashes, bags, umbrellas. Small hooks for keys are a must too.
Drawers
If you can swing it, there's nothing better than big, deep, drawers for scarves, mittens, hats, etc. I love them in the kitchen and wish I had them in the mudroom. So much easier than a bin or a shelf and much neater looking. They open and provide glorious storage and close to make it look like you the tidiest person on the planet.
Tile floor
A tile floor is much more forgiving than wood and will tolerate water, salt and grit. Radiant heat combined with a tile floor is even better.
Rug
Sometimes boots and shoes are really wet and leave grubby little puddles on the floor. Yes, you can get a boot tray but ours rarely looked tidy had didn't enough room for all the footwear. Plus it was one more thing cluttering up the back door area.  A stain forgiving rug absorbs some moisture as you enter the house and keeps the floor looking cleaner.
A Bench
A place to sit and put on shoes or to deposit the groceries while you take off your coat is useful and appreciated. Note the throw pillows.
RE/MAX Results Collection Home
17977 Saint Croix Trail
Historic dairy/farm home nestled on six acres in the St. Croix River Valley. Bird watcher's delight, high-end finishes while preserving the integrity of the property! Hand-hewn post and beam barn is hand-pegged and waiting for your summer party. Kick back and enjoy life!
by Laurie Junker