Presented by: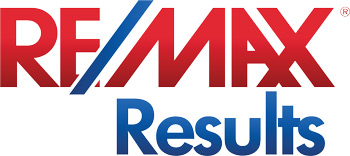 Summer is the busiest time of the year for moving. Lots of people will be signing papers, scheduling movers, saying goodbye to one home and hello to another. If you're one of them, consider marking this new chapter with a personalized moving announcement to let people know about your move and where they'll be able to find you. Here are some tips and ideas.
Who to send to?
Anyone you communicate with via the U.S. Mail plus anyone who drives your kids to soccer or takes the dogs for a walk. Family, friends, schools, clubs and organizations, doctors, and everybody on your holiday card list will want to know.
How to do it?
There's something special about getting a card in the mail so why not have fun with it and provide people with something they can tuck away for reference.  You can also send digital announcements, a simply worded email or even better, do both.
What to say?
Keep it simple. You don't have to explain everything, i.e., "Kate was offered a job that pays a LOT more money and has a MUCH nicer boss so we're moving to Atlanta but plan to only be there for three years because she plans to freelance after that and then we can move back home to Minneapolis." Just state the facts, give your new address and, if sending ahead of time, when you'll be making the move. If you want to combine the announcement with a housewarming party invitation, all the better
When to send?
Most people send immediately after they move. If you're worried about delayed mail not reaching you quickly enough, you could send a week or two ahead of time.
Have fun with it.
This card from local designer, Katie Murphy Designs, is crisp and clean with a nautical theme that plays off the homeowners new lakeside home.
Here's a casually fun card that combines a moving announcement with a housewarming invitation from Cedar Rapids, Iowa based Featherfly Designs.
New babies often mean new housing—and this announcement from Minted designer Chelsey Scott of St. Paul spotlights the cute little spacehog.
And sometimes you just have to put it out there owning up to the fact that yours in the most crossed out and updated address in their book—this card from Minneapolis designer Kate Hoffman/CC Paper Designs says it all.
RE/MAX Results Collection Home
10092 Powers Lake
Elegant classic six bed, five baths two-story home in Powers Lake. Has newer exterior granite, stone, and stucco. Features two kitchens, one of which is totally self-contained, four car garage, deck, see-thru fireplace, granite countertops, and heated floors. Waterfall element and sports court in yard.