Presented by: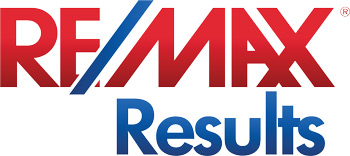 What do the following have in common?
Ducks. White ducks with cornflower blue bows around their necks or tiny shawls on their shoulders (do ducks have shoulders?).
Ivy. Houseplants with trailing vines on top of kitchen cabinets, the refrigerator, and painted or pasted along the top of the wall.
Calico. On the cushions, on the walls, on your Laura Ashley dress with the pouf sleeves.
Rocking chairs. Wood with turned spindles. Sometimes with a seat pad covered in duck, ivy, or calico patterned fabric.
Did you guess 80's country decor? It was sweet, nostalgic, and fussy, bursting with ruffles and colors as dusty as all the bric a brac was destined to become.
We've come a long way since then and today's modern country style or farmhouse style, is hot again with hit shows like HGTV's Waco, Texas based Fixer Upper inspiring people everywhere to salvage old things and bring them inside. But this new wave is more sophisticated with a cleaner, brighter approach, and a more eclectic mix of sleek and rustic touches. Vintage, but chic. Comfortable without being corny.
Some features of a farmhouse with a great modern country style look include:
Light and bright paint colors with lots of white
Aged metal/industrial finishes
Vintage inspired fabrics but with a bright and cheerful palate
Unfinished wood with natural grain, knots and imperfections
Flea market finds
Exposed beams
Sliding barn doors on interior spaces
Schoolhouse lights
Farm sinks
Open shelving
Inspiration from Swedish (vs French or English) country style
RE/MAX Results Collection Home
8100 Halstead Drive
Close in, horse owner's delight! Warm eclectic home with spacious living areas. 38 acres adjoining the Dakota Trail. 6+ stalls, indoor/outdoor arenas, and four pastures. Picture-book setting. Possible subdivision.
by Laurie Junker
Kitchen photo by Jennifer Kesler for Milk and Honey Home
Living room image courtesy of Leigha Heydt Design
Brown barn door image courtesy of Signature Woods. White barn door image courtesy of Tineke Triggs.