Presented by: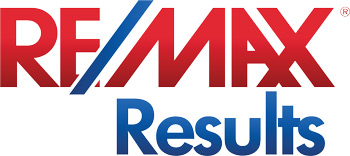 When you think "Minnetonka" you may think "Lake Minnetonka" and who could blame you—they share a name after all. But just one small section of Lake Minnetonka, Gray's Bay, falls within the city limits. The rest of the lake belongs to Orono, Wayzata, and five other cities. Minnetonka proper is a residential community full of rolling hills, wetlands and woods—a beautiful natural setting that just happens to be a stones throw from downtown Minneapolis. Here are a few great things they have to offer.
Minnehaha Creek
The second most famous body of water in Minnetonka may be Minnehaha Creek which flows from Gray's Bay and meanders for 22 miles through Minnetonka, Hopkins, St Louis Park, Edina and Minneapolis ending at Minnehaha Falls. A day trip canoeing the creek is a great way to see beautiful woodlands, wetlands, neighborhoods and urban parkways.
Easy living
One of the newest housing trends, according to Bob Ritter, a real estate agent with RE/MAX who has bought and sold in the Minnetonka area for over 30 years, is a move towards villa living. Developments such as the Villas at Groveland offer new single family homes that provide easy one-level living, usually with a finished lower level for guests and entertaining. This can be attractive to empty nesters who want to stay in the area where they raised their family but have less upkeep and unneeded space to worry about
Serious Fun
Whether it's Tour De Tonka, a 15-100 mile bike race held in August, the messy Tonka Mud Run, Youth Triathlon or the Firecracker Run, Minnetonka residents know how to whoop it up while enjoying the outdoors.
Hubs
Ridgedale has recently been refreshed with the addition of Nordstrom's in the mall and nearby there's a Byerly's, Whole Foods, Target and a wide variety of restaurants and shops. 7-Hi, located at the intersection of Highway 7 and 101 offers a newly revamped SuperTarget as well as popular restaurants Ike's and Christos.
Great schools
The western part of Minnetonka is served by the Minnetonka school district, the eastern part by the Hopkins School District and the Wayzata school district in the northern section. All are well-regarded and offer a variety of options such as Spanish immersion and Minnetonka and Hopkins also offer Chinese immersion programs.
Nature
Minnetonka's natural features include its slopes, woodlands and wetlands as well as water bodies—creeks, ponds and lakes—which have attracted housing along their shores. The wetlands and steep slopes have discouraged development which means there's a lot of undeveloped nature in Minnetonka. The city has lots of recreation programs and nearly 50 public parks. In addition, there are many opportunities for citizens to participate in community and volunteer activities.
Williston Fitness Center
The city-run Williston Fitness Center offers affordable health club facilities to residents (and currently, due to demand, only residents). Fitness classes, equipment, assessment, training, kids programs, a pool, tennis and more means Minnetonka residents can keep fit and have fun with their neighbors anytime of year.
Burwell House
Honoring history and inviting people to enjoy it is what the Burwell House is all about. Listed on the Registry of Historic places, the Burwell House was built in 1883 and was the home to Charles H. Burwell, the first manager of the Minnetonka Mills Co. It's a gorgeous example of Carpenter Gothic home style. The house is open to the public, available for private events and hosts a few of its own with a festival on the fourth Saturday of June, and a winter holiday open house featuring featuring Victorian Christmas decorations.
Housing variety
Minnetonka differs from other metro suburbs in that it was developed in small parcels as dairy and produce farms were gradually converted into relatively modest residential developments, around 20-30 acres each. The result is a lot of variety in housing styles. Minnetonka neighborhoods definitely don't have a cookie-cutter feel. In addition, most housing lots are a half-acre or a "Minnetonka half-acre" of 20,000 square feet, so there's plenty of space for each homeowner.
RE/MAX Results Collection Home
715 Rice Street
Classic brownstone design set on a hilltop overlooking Wayzata Bay. Elegant decor offering main level perfect for living and entertaining. Delightful secluded yard and patio. this home is complete with an elevator, three bedrooms, and three bathrooms.
by Laurie Junker
Photos courtesy of the City of Minnetonka and Minnetonka Community Education