Presented by: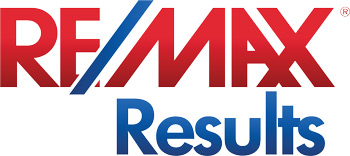 Medina, MN is a unique community of about 6,000 residents. One of the most affluent cities in the state, located just 20 miles west of Minneapolis, it's home to sprawling estates and equestrian properties, upscale suburban style developments and unpretentious small town houses and farms.
Incorporated in 1974, Medina was sought out for its proximity to the metro, wide open spaces and promise of privacy, particularly for wealthier people seeking a way to connect with nature and escape the hustle and bustle of city life.
Here are a few things that make Medina special.
Equestrian Paradise
Medina is horse country. Driving around you'll see classic white split rail fences, rolling green pastures and doe eyed horses grazing and making you feel like you're in a Ralph Lauren ad. There are many private equestrian properties in the area and a few that offer riding lessons for kids and adults as well as camps in the summer.  One of them, Karen Hupp, is a longtime trainer who runs her program at Fortuna Farms, near Wolsfeld Woods. Her roster of patient ponies and horses excel with beginning and intermediate riders of all ages and is within easy reach of the metro.
Good Schools
There is no Medina school district. Instead, kids who live in Medina attend the highly regarded Orono, Wayzata or Delano school districts while a small slice of northern Medina attend Rockford schools.  RE/MAX Results agent Becky O'Brien says these schools are a big draw for the area. There are also private options nearby such as Providence Academy and Holy Name Catholic School. 
Swell Housing
Houses tends to be larger, well-appointed, and on the higher end of the price scale. You can expect starting prices in the $500's for a house in high-end developments such as Foxberry Farms, Reserve of Medina, and Wild Meadows of Hamel. Acreage property varies with some larger parcels with modest homes in the $400's and land with luxury homes upwards of a million.
Abundant Nature
Medina was once covered in a huge hardwood forest and Wolsfeld Woods gives you some idea what that might have looked like.  A 221 acre preserve, it's one of the last remnant mature hardwood stands in the Twin Cities and offers serene hiking and horseback riding trails. Baker Park Reserve, a large regional park located on Lake Independence, offers 2,700 acres of natural beauty with recreational options such as golfing, camping, cross-country skiing, and more.
Rocking Medina
Voted Best Place to See Throwback Acts by City Pages, the Medina Entertainment Center hosts big name bands like Little River Band, Molly Hatchet and Air Supply.  Concert goers enjoy the shows as much as they did 30 years ago when it was called the Medina Ballroom. The remodeled center also has a bowling alley, restaurant, banquet facilities and a hotel not far down the road
Cinnamon Roll French Toast
At Peg's Countryside Cafe located on highway 55 in Hamel (see below), you can sample one of their signature dishes, Cinnamon Roll French Toast, in a sunny yellow building that's been serving comfort food for over 40 years. Friendly, homey with loads of loyal customers, Peg's is an original.
Quaint Hamel
Although Hamel is within the city of Medina, it has retained its name and small town identity and serves as Medina's de facto downtown. There's a pedestrian friendly town center with retail, office, and residential spaces as well as the 40 acre Hamel Legion Park that offers abundant recreation and picnicing areas. The annual Hamel Rodeo held in the summer, attracts visitors from all over.
Lemond
One of Medina's famous residents is legendary, three-time Tour de France winner Greg LeMond. His company, LeMond Bicycles is based in Minneapolis but you can see why Medina's smooth, hilly and quiet roads would appeal to this road racer.
RE/MAX Results Collection Home
2380 Hollybush Road
Grand country estate exquisitely renewed to perfection. Perfectly placed on 8.5 acres in the Orono School District. Live large with nearly 8,000 square feet of resort-style living. This home offers a new pool, sport court, theater, golf simulator, and is horse friendly with 3+ stalls and pasture. Unique drive-throu entry. Magnificent six bedrooms, six baths, and 7+ garages. A lifestyle property.
by Laurie Junker