Presented by: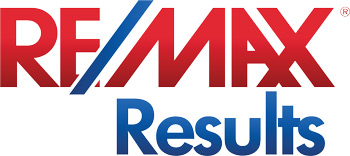 Anyone who has made the trek up north on I94 over the past few decades can attest to Maple Grove's changing landscape. What once were farm fields and gravel pits is now a booming suburb with abundant housing, shopping and amenities that have made it one of the most attractive and fastest growing suburbs in the Twin Cities. Located close to I94, 694, 494 and highway 169, Maple Grove has easy access to other parts of the metro but so much going on close to home that residents don't have much cause to leave. Here are a few reasons why Maple Grove has become a hot destination for the northwest metro.
Hit the Trails
Maple Grove offers 55 miles of trails that are loved by bikers, runners and walkers. Elm Creek Park Reserve is also located here and features a 14.5 mile paved loop trail in addition to 4,600 acres offering just about anything you could want in an outdoor space—trails, pool, swimming pond, lakes, barbecue pits, disc golf, camping, sledding hill and cross-country skiing are just a few. There are also plenty of smaller neighborhood playgrounds, parks and lakes. Maple Grove also has over 300 acres of conservancy land.
Work
Companies located in or close to Maple Grove include Boston Scientific, Upsher Smith, and North Memorial Regional Hospital.  Many residents work for these and other major corporations nearby such as General Mills and Target Corp (Brooklyn Park campus), and Medtronic.
Play
A WOW of a playground located at Central Park gives kids of all ages hours of fun. Innovative in its dynamic design, the playground encourages creative, free-flowing play. The park itself, which opened last year at the site of a former gravel pit, is billed an "urban park" for its location in Maple Groves' city center is near the busy and growing Arbor Lakes retail area. It also includes a community center, gardens, a labyrinth, pickle ball and the first ice skating loop in Minnesota, a 20-foot-wide, 810-foot-long loop with lights and a sound system.
Eat
A nice mix of chain and independent restaurants, many located near Town Square, keep Maple Grovians well fed. For traditionalists theres Dehn's Country Manor, a mom and pop place near the Elm Creek Park Reserve that serves traditional comfort food, and in bustling Arbor Lakes there's relative newcomer 3Squares which offers more modern comfort food alongside craft beer and cocktails. They also have a roomy patio and host community events such as Yappy Hour where pups and their humans can kick back together.
Don't Forget Your Veggies
Maple Grove makes it easy with a big Farmer's Market that reminds the city of its farming roots and is open every Thursday through October.  It includes over 50 vendors, live music and a club for kids called The Power of Produce which gives kids a weekly $2 market token they can use to buy (and maybe sample some new) fresh foods.
Stay Awhile
Maple Grove housing stock ranges in age from the 1950's (rambler), to the 70's (split) to new construction ( 2-story). Some neighborhoods have a mix of all three with newer neighborhoods dominated by 2-story homes.  Pricing ranges from $200k in the older parts of the city to $400 and upwards of a million in newer areas. According to RE/MAX Results agent and longtime resident Brian Marcus, the Maple Grove housing market is red-hot. Inventory is relatively low and demand to live in Maple Grove is high, something he can understand. "I grew up in Chicago and moved here 18 years ago. There is no other place I would want to raise my family than here in Maple Grove." 
Buy Yourself Something Nice
Arbor Lakes shopping center is a unique retail concept that includes over 220 businesses in an old-fashioned outdoor shopping district called The Shoppes and big box and grocery at The Fountains and Main Street. You'll find independent stores, specialty and big box chains, a wide variety of restaurants, personal and professional services including banking, financial, medical, dental, beauty and spa plus four hotels just in case you're too winded to make it home after all that shopping.
RE/MAX Results Collection Home
17455 63rd Avenue N
Almost three acres of privacy in Wayzata School District! 4 bedrooms, loft and laundry located on upper level. 5th bedroom and 4th bath and family room finished in walkout lower level. Stainless kitchen features tile back splash, granite counters and hickory floors. 800+ square foot garage.
by Laurie Junker
Photos courtesy of City of Maple Grove and Damon Farber Landscape Architects