Presented by: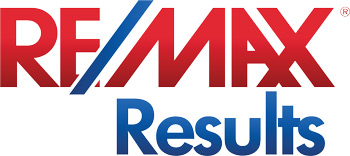 The Lynnhurst neighborhood in Minneapolis is where graceful architecture, unique shops and restaurants, parks, programs and friendly, community-minded residents come together to form one of Minneapolis' most sought after communities. Tucked on the southeast corner of Lake Harriet and bound by Penn and Lyndale Avenues, Lynnhurst packs a lot of good stuff into a small package.
Housing
There are a lot of different house styles in Lynnhurst and most were built before 1940. Single family homes dominate with a few duplex and small apartment buildings. Architects William Purcell and George Elmslie, famous for their Prairie style architecture, designed a handful of private homes in the neighborhood but many other styles such as classic Georgian, Colonial and Bungalows are present as well. Properties tend to be well-tended with bigger yards than many Minneapolis neighborhoods. Home prices are on the higher end but the area is still extremely popular, according to Gary Bennett with RE/MAX Realty, especially with move-up buyers.
Good Eats
At the small yet bustling intersection of West 50th Street and Bryant Avenue you'll find The Malt Shop, a longtime burger and fries joint, George & the Dragon, a pub serving local beers and traditional pub fare and Steven Brown's sister to Tilia in Linden Hills, Saint Genevieve, a cool, french-inspired restaurant with lots of Champagnes and goodies such as tartines, tartare and steak frites. Also nearby are Prima Italian and Mac's Fish and Chips. You won't go hungry living here and you'll probably be able to walk or bike to your cuisine of choice.
Swell Shops
Before or after your meal you can browse the unique shops in the area. Patina's flagship store at 50th and Bryant features its signature mix of charming, practical and you-didn't-know-you-needed-it-until-you-saw-it items and Zinnia Folk Art across the street that offers Mexican folk art, crafts, textiles and jewelry.
Faithful
Mount Olivet Church, considered the largest Evangelical Lutheran Church in America, is located in Lynnhurst. They have over 13,000 members from all over the metro and, in addition to worship services, offer popular music classes and camps that are open to everyone. Shir Tikvah, a lively and friendly Jewish synagogue, is right down the street.
Doing Well
Lynnhurst has some of the highest household incomes in Minneapolis and, not surprisingly, some of the most educated. They're also involved in their community, coming out in droves for the annual Summer Festival, Movies in the Park, and environmental programs such as creek clean-up day.
The Creek
In addition to Lake Harriet, Lynnhurst residents are also lucky to have the Minnehaha creek ambling though it's neighborhood with lovely wood bridges, separate paths for bikers and walkers and lots of naturalized banks to explore and connect with your inner Laura Ingalls Wilder.
Vibrant City Schools
Lynnhurst is home to three public schools; Burroughs Community School, a highly regarded K-6 program, Ramsey Middle School and Washburn High School which offers International Baccalaureate and Advanced Placement programs. Private K-8 Annunciation Catholic School is also located in Lynnhurst.
Citizen Kanine
A truly delightful sight you can behold most weekday mornings at Lake Harriet is that of Curtis Johnson and his herd of canine clients walking purposefully and calmly around the lake. It's astonishing how well-behaved and mellow the dogs are, made more surprising by their sheer numbers—anywhere from 6-19 pooches at a time. His business, Citizen Kanine is located in Lynnhurst and brightens the day of many a four-legged and two-legged resident.
Weinstein Gallery
A gem of an art gallery, Weinstein Gallery was opened 20 years ago by local collector Martin Weinstein. It features first-rate exhibits particularly in the area of contemporary photography. Past shows have included Robert Mapplethorpe, Gordon Parks, and local dad, Alec Soth.
RE/MAX Results Collection Home
16231 Serenity Lane
Beautiful solar energy efficient custom-built two-story home on south facing lot for maximum sun exposure. Approximately 50% savings on electric bills with solar panels. Grand two-story great room, huge kitchen and main floor master suite. Future equity in unfinished walkout basement. Numerous upgraded features and impeccable condition.
by Laurie Junker
Photos courtesy of Lynnhurst Neighborhood Association, Citizen Kanine, and TJ Turner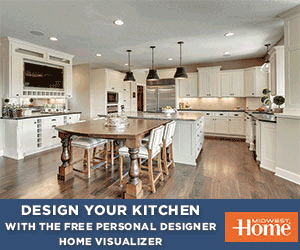 Facebook Comments