Presented by: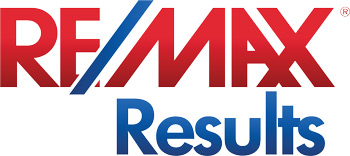 The warehouse districts of Minneapolis (more commonly known as North Loop) and St. Paul (a.k.a. Lowertown) have a lot in common. Both hug the Mississippi river. Both have newish outdoor stadiums (Target and CHS Fields), a bevy of creative and buzzy restaurants (Spoon and Stable, Bar La Grassa, Saint Dinette, Tanpopo Noodle Shop) and stalwart always been there always gonna be there joints (Monte Carlo, Gopher Bar). Both are deemed worthy of preservation by the National Register of Historic Places and both are currently enjoying a housing boom.
You'll find lots of young people living, working and playing in these areas as well as a fair number of empty nesters who are opting for less house upkeep, more walkable living and the energy of these areas that feel fresh but are surrounded by history. Great coffee shops, yoga studios, clean streets, green spaces and not a few happy dogs and their humans right outside your door are also attractive reasons many are gravitating to these urban hotspots.
The median price for real estate is $340k in Lowertown and $350k in North Loop. Housing takes the form of condominiums and townhouses in converted warehouses, as well as newer buildings most of which boast easy access to the river, stadium ballfields and other popular amenities such as parks, the Farmer's Market, arts venues and grocery stores (Lunds in St. Paul and Whole Foods in Minneapolis).
Both areas celebrate a downtown lifestyle with art crawls, outdoor movies, and live music and both have active neighborhood organizations. All of this makes urban living more appealing than ever, no matter what side of the river you prefer.
RE/MAX Results Collection Home
314 Dayton Avenue
Majestic stone mansion in historic and sought-after Cathedral Hill. Breathtaking woodwork of a Bygone Era, wonderful cook's kitchen with top-of-the-line appliances, six bedrooms, and five bathrooms all in superb condition! Walk to all your favorite restaurants and shops on Selby Avenue and minutes to downtown St. Paul.
by Laurie Junker