Presented by: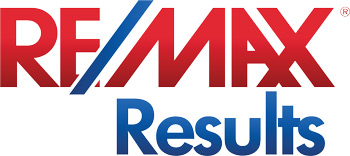 I rarely notice how dirty my windows are until late afternoon on a sunny day when the light hits my west-facing sliding doors and I see in gruesome detail the water spots, paw prints, fingerprints and general veneer of filth trying to block the sun from shining in. I've tried cleaning windows myself using a variety of solutions (vinegar, Windex, newspaper and other products that promise "streak free" finish) with lackluster results. The cleanest windows I've ever had were the result of hiring a professional.
Gregg Gonsior is a second generation window cleaner. His business, Gregg's Glass, was started in 1965 by his dad, a Minneapolis firefighter who knew his way around a ladder. Back then if you had a job to do and it involved heights (windows, gutters, trees), you called a fireman because not only were they fearless and experienced with ladders, they also were interested in side jobs to supplement their income. Gregg took over from his dad in 1985 and has been making windows sparkle, inside and out, all over the Twin Cities since then. He estimates that he does 400-500 houses (thousands of windows) every year. I asked him for a few tips.
When is the best time of year to clean windows?
Summer is hardest on windows, according to Gregg. Rain, dust, pollen and loads of bugs coat and spot windows making fall an ideal time to clean. Upcoming holidays and the fact that most people spend more time indoors as the weather gets colder are more reason to want nice clean windows.
What are ideal weather conditions for window washing?
Dry, sunny weather offers the best visibility and cooler temperatures (such as in the fall and spring) prevent the washing solution from baking on the windows before you get a chance to wipe it clear.
Why does a professional get better results than a weekend warrior?
Experience and tools. Good window cleaning requires practice and patience. Equipment matters too. Professionals have tools such as squeegees, super fine steel wool and special soap than make a big difference in how clean and streak free you can get windows. The commercial soap Gregg uses makes the windows extra slippery for squeegee work and also leaves a coating on the windows that gives them additional shine and repels water spots.
Does location matter?
Windows on homes located near the airport or along busy highways can have exhaust grime from planes and cars on them. If you live in a wooded area with a lot of pine trees your windows may get extra dirty too, from pine pollen, spiders and bugs.
What advice do you have for DIY'ers?
Acquire some tools, especially a good squeegee and a commercial washing solution and then set aside a day to get it done. It will take longer to get them really clean until you do it a few times. Make sure and wash the whole window, inside and out, and don't forget to wipe off and/or vacuum sills and screens
How do you find a qualified professional?
Ask around. The best window washers get by on word-of-mouth. Gregg has never advertised and often does many homes on the same block. Angie's List and NextDoor are other good sources. The cost of professional window cleaning varies based on number and age of windows, i.e., it will cost more for an older home with storm windows and screens than it will for a new home with tilt-in windows. Gregg estimates an average 3-4 bedroom house in Minneapolis costs about $300-$400.
RE/MAX Results Collection Home
17523 Bearpath Trail
Bright, sun-filled end-unit overlooking Bearpath's 4th hole. Elegantly renewed, kitchen, baths, Owner's Suite, two walk-in closets, office on the main level. New mechanicals. Move right in!
by Laurie Junker
Photos courtesy of Gregg's Glass, 651-269-0185