Presented by: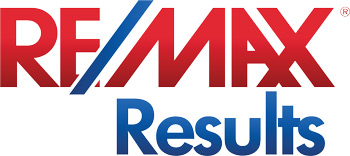 Drive a straight line south from Minneapolis on I35 and you'll hit Lakeville in about 25 minutes. What once were farms and a modest downtown is now a growing and prosperous suburb—the fastest growing city in Minnesota, three years running—that shows no signs of slowing down. With a population of 60,000, Lakeville is similar in size to Eden Prairie and Maple Grove and they share many features but Lakeville has a lot of unique qualities too. Residents love it. Many grow up here and stay or return to raise their own families. Careful growth, a variety of restaurants and retail, lots of places to play and an unpretentious vibe means there's no reason for them to look elsewhere.
The lake in Lakeville
Lake Marion is the biggest lake in the city and offers boating, beaches and everything else you would expect to find on a Minnesota lake. Orchard and Crystal lakes are also in Lakeville and residential property is available on all three.
Lakeville Arts Center
Why not take a beautiful brick church and covert it to a theater and arts center? Lakeville did just that in 2000 purchasing All Saints Catholic church and renovating it to give the community a space for live theater, music and a variety of fine arts, classes and events. The current calendar offers gigs by Minnesota Orchestra Music Director Osmo Vanska playing clarinet and a Linda Ronstadt tribute band. Something for everyone.
Stable and prospering
With a median household income considerably above average and high rates of home ownership, Lakeville residents are doing well and giving back to their community donating time and money to projects such as the Land of Amazement playground renovation and various community events.
Historic and still relevant downtown
Lakeville has it's share of chain stores and restaurants, which residents are grateful for, but it has also retained a thriving historic downtown. You'll find professional and personal services as well as a few unique retail shops and restaurants, plus a weekly farmer's market and numerous community events such as the Pan-O-Prog celebration over the 4th of July.
Pan-O-Prog?
An odd name but a big deal in Lakeville. This weeklong celebration of the community is held over the fourth of July and includes a grand parade, fireworks, pageants, battle of the bands, cookouts, orchestra in the park, crafts, outdoor dances pet and talent shows, medallion hunt and more. Progress is serious fun in Lakeville.
Schools
Lakeville has its own school district that serves most families in the city although some also attend in the Rosemount/Apple Valley/Eagan district and a small proportion go to Farmington schools. In 2009, Lakeville North High School was recognized with a coveted Blue Ribbon School Award of Excellence by the United States Department of Education.
Gone to the dogs
13 acres of Ritter Farm Park, that is. Opening this month is a dog park that may just be the largest in the state. Woof!
But still room for people, birds, horses…
The rest of Ritter Farm Park is a tranquil 340 acre park and wildlife refuge (over 130 species of birds have been spotted here). There's a 8.6 mile loop trail for runners and walkers plus an archery range, picnic area, shelter, equestrian trail and snowmobiling. There are also 1,400 acres of additional parkland in Lakeville.
Housing
There's a wide variety of housing in Lakeville. Townhomes and single story living for empty nesters, affordable older homes and luxurious new construction. All are in demand and don't stay on the market long according to Colleen Larson, a realtor with RE/MAX Results. She thinks Lakeville is a popular place to live because it "has everything…shopping, schools, youth sports, and a great community center not to mention a new Hy-Vee grocery store". Colleen also credits thoughtful development that has honored Lakeville's rural roots and preserved plenty of green space. One residential development that does this well is Spirit of Brandtjen Farm. Located on what once was the Brandtjen family dairy farm, the planned community has tree-lined lots, open green spaces, trails, lakes and the family's old cow barn—restored and gorgeous—that serves as the community center with an outdoor swimming pool, gathering space and fitness facility. The homes in Spirit are designed with unique layouts that give it a traditional neighborhood feel.
Downtown brews
Downtown Lakeville now has two places where you can quench your thirst and stave off hunger. Lakeville Brewing Co serves burgers, tacos and salads as well as house made craft beers. Down the street about 300 feet is Angry Inch Brewery where they produce their flagship beer including Daddy's Honey Pot, 42 Short & Shortly Porter and Angry Inch Pale Ale, have a tap room for tasting and a food truck usually stationed in the parking lot.
 
RE/MAX Results Collection Home
10300 175th Street
The lodge is on 1.36 acre private pond lot teeming with wildlife in the heart of Lakeville. This property makes you feel like you have escaped to Lutsen every day. Carefully and lovingly decorated with tons of upgrades, spectacular cook's kitchen. Beautiful vaulted living room with huge fireplace and deck. Prefect home office with separate entrance. Great for entertaining with multiple levels for friends and family to gather. Controlled wine room. Kid-friendly lower entry. Separate garage. Don't miss the cupola. 
by Laurie Junker
Marching band photo courtesy of Lakeville Sun Thisweek