Presented by: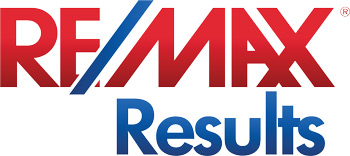 As I was flying into MSP Airport last week on a clear Sunday afternoon I was struck. We have a LOT of lakes. There they were sparkling over the landscape, sprinkled with sailboats so charmingly seeming to go nowhere and power boats zipping around leaving v-shaped trails in their wake. Ah, to be one of those people enjoying a summer afternoon. It was gorgeous and made me think, why don't we live on the water? What could possibly be the drawbacks? Turns out there are a few, but with lakefront real estate fetching a premium price, it doesn't seem to deter many people.
PROS
Tranquility. There's something inherently peaceful about looking out over a body of water and the lake is typically quieter than the city with less ambient noise (cars, planes, neighbors).
Fresh Air. The air smells and feels fresh and clean.
Handy Recreation. Boating, swimming, bonfires, and fishing in the summer plus ice skating, cross-country skiing and yes, more fishing in the winter.
Privacy. No neighbors on the lakeside now or ever.
Nature. Animals, birds, and bugs are just as attracted to water as we are and like us, many make it their home.
CONS
More expense. Generally lakefront homes are more expensive and you get less house for your money. Insurance is higher too, with additional risks associated with recreation and having more exposure to the elements.
Critters. Mosquitoes breed in water, chipmunks adore woodsy lakefront spaces (like your basement) and birds of all kinds including aggressive geese visit and leave gifts all over your lawn.
Maintenance. Docks and boats need wintering, reflective sun fades house paint, and wears down wood, windows, and fabrics quicker.
Other People. Other lake residents may have their motorized fun right in front of your place and the buzzing of a jet ski might not be the lake soundtrack you had in mind (FYI it's MN law that jet skis can only operate between 9:30am and one hour before sunset).
Fencing. You don't want a fence to block your lake view so if you want your dog contained you may have to get invisible fencing.
Setbacks. You may not be able to remodel or build exactly what or where you want on a lakeshore property as setbacks of 75-150 feet are usually strictly enforced to protect the shoreline/lake.
RE/MAX Results Collection Home
10823 32nd Street N
Paradise awaits! Breathtaking lakeshore views from this exquisite home nestled on over one private acre with 107 feet of Lake frontage on the North short of Lake Elmo. A rare opportunity to own on one of the best full recreation lakes in the Twin Cities.
by Laurie Junker