Presented by  

The weather forecast looks stunning for this weekend's Ninth Annual Homes by Architects Tour. Get ready to enjoy some sunshine and the beautiful scenery of the Twin Cities in fall as you travel the tour route! Here are a few tips for making the most of the tour:
Mix up your travel route
Many visitors start their tour at Home #1 and follow the numerical order of homes. If you want to beat the crowds, shake things up and start at Home #17, or in the middle! There is no right or wrong way to order your travel route.
Re-use your booties
For those who make it a mission to see every home on the tour during the weekend, make efficient use of your time by taking your shoe covers with you from home to home. You'll be able to bypass some of the crowd waiting to grab a fresh pair at the entrances to the homes.
Make note of homes with special access points
Home #1 requires the use of a boat or bus shuttle, so plan for a few extra minutes' time to account for the travel to and from the property. If you have the time, take the boat shuttle and enjoy a view of Lake Minnetonka in early fall. The scenery is spectacular!

Don't miss the far-flung homes
The rides out to Stillwater and Wayzata are worth making in order to see the gems that are Home #1 and Home #17. Both projects are some of the most unique on the tour, and tell entirely different, yet equally interesting, stories about residential design and modern home living.
Like the tour on Facebook
Like the tour page on Facebook (HBA Tour) and check our posts before and during the tour for up-to-the-minute traffic alerts and photos of the event.
The 17 new and remodeled, architect-designed homes are open to the public from 10 am to 5 pm on September 17 & 18, 2016. Tickets are available online at homesbyarchitects.org until noon on Friday, September 16. Tickets may also be purchased at any of the tour homes all weekend during the event.
The 2016 tour is supported by Hage Homes, Marvin Windows & Doors, Elevation Homes, Streeter & Associates, Warners' Stellian, Lilu Interiors, Marvin Design Gallery by Shaw Stewart, Mattson Macdonald Young, Pella Windows and Doors, Alpine Hardwood, Cates Fine Homes, Erotas Building Corp., Fresh Energy, Full Swing Golf, Grateful Beds Garden Rehab & Design, Lucy Interior Design, Massmann Geothermal, Mercury Mosaics, Olin Construction, Orijin Stone, Otto Painting Design, Redpath Constable Interior Design, Roam Interiors, American Mortgage & Equity Consultants, Inc., Archistructures, Bunkers & Associates, Clay Squared to Infinity, Southview Design, Stephen Donnelly Company, Uber Built, and Midwest Home magazine.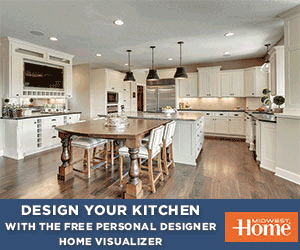 Facebook Comments