Presented by: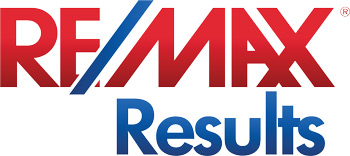 Buying a new home, whether it's your first or fifth, is one of the biggest financial decisions most people make in their life. You want to make sure you're buying smart and getting the right house at the right price for you. It can be complicated and having a trusted real estate agent in your corner is essential. Our agent saved us multiple times from buying the wrong home during our last search. Once when I fell in love with a fully finished, bathroom for every bedroom, pool in the backyard stunner that was shoddily plumbed and finished (to my agent's trained eye) and the second time with a fixer-upper that would've put us in the poorhouse. Our agent knew what we wanted and encouraged us to be patient. What we ended up buying was worth the wait and I'm grateful to him.
So what is the best way for home buyers or sellers to find the right real estate agent for this most important decision?  I asked John Collopy, Broker/Owner of RE/MAX Results. Here's what he had to say. 
The number one way to find a real estate agent would be through personal referrals. If your family member or friend had a great experience with someone, they won't hesitate to share that information. When interviewing agents be sure to ask for references or search online and read reviews from past clients. If you don't know anyone who has bought or sold a house, do a little research on market activity in areas you want to live in.
What questions should people ask prospective agents?
How long have you been in the business? How many houses have you sold in the last 12 months? Do you have a unique marketing plan/search plan? What is it? Do you have any references?
Are there specific licenses/designations consumers should look for?
There are many designations a real estate agent can obtain but how applicable they are to your situation isn't always clear. I think the most important credential is how many houses the agent has sold and does that agent know how to accomplish your housing goals.
How can a consumer check out an agent?  Is it common for them to have references, performance measures, ratings, etc.?
Most agents will have profiles on platforms such as LinkedIn, Zillow, Trulia, and their local real estate brokerage sites. Reviews tend to play a big role in an agent's online presence and can often help the consumer understand the way the agent handles business.
What kind of services, marketing and staging advice should a consumer expect from their agent?  
Every situation is unique but the Sales Executive should do a needs assessment with the consumer and decide what's applicable to their situation. Experienced real estate agents can handle all types of real estate transactions from the marketing the most modest home to the highest upper bracket homes and from foreclosures to investment properties.
Are years in business important?
Experience does not have to mean the number of years in the business. The number of homes they sell is a true reflection of their expertise.
Does it make a difference which real estate company an agent is affiliated with?
Of course! Brand awareness will always be a factor in the consumer's mind. There's a major difference for relocation clients who may be more comfortable working with a familiar brand, the quality and experience of the organization matters, and when choosing an established and recognizable brand, you know the agent you are working with has access to the latest tools and training to provide you, the consumer, with best experience for your real estate transaction.
RE/MAX Results Collection Home
4715 Wedgewood Drive
Executive one level home on a cul-de-sac in highly-desired Forest Hills of Minnetonka. Enjoy this summer in this spectacular private wooded backyard. This home has been completely remodeled–open spacious design with high-end custom finishes. Perfect for entertaining, lower level walkout and wet bar. Convenient location to everything and minutes to 494.
by Laurie Junker